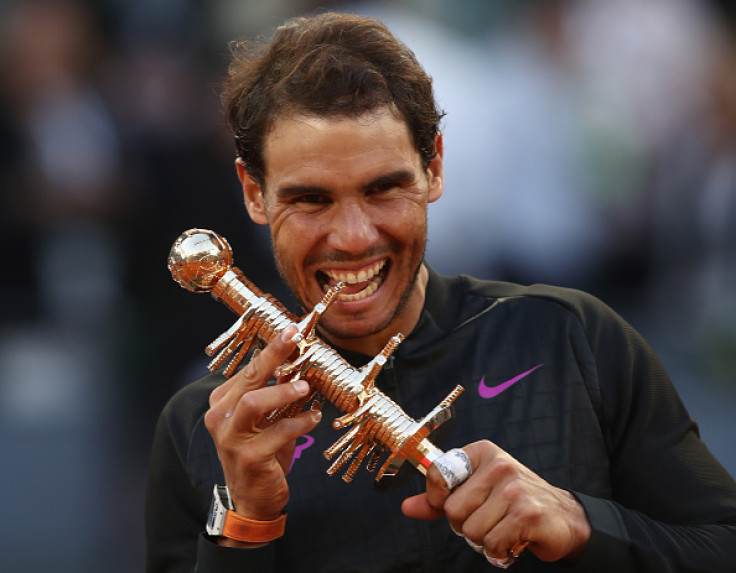 Former world number two Alex Corretja has heaped praise on Rafael Nadal for the season he has been having ahead of the French Open.
Despite three final losses, two of which came against Roger Federer in the Australian Open and in Miami, Nadal has had quite a year, especially on clay.
With victories in Monte-Carlo, Barcelona and Madrid, the Spaniard's clay-court record has been a phenomenal 17-1, only recently losing to Dominic Thiem in the Italian Open quarter-final.
Despite the small setback, Nadal is a strong favourite for the French Open and Corretja, who had previously stated that Nadal and Federer's achievements this year were "not human", has praised the 14-time Grand Slam winner for his consistency.
"He behaves like a machine but he is human," Corretja said, as quoted on Tennis World USA. "Now he is in a such great shape that he is almost unstoppable."
"The strange thing was to keep that level for many years. Even what he is doing now is very difficult to repeat because he did it several times and repeating yourself is not easy because it requires a lot of effort, commitment and will."
While Nadal is the favourite at Roland Garros, his loss to Thiem showed that he could be stopped on clay with his current form. However, Corretja believes the 30-year-old's consistency will be more than enough to help him in Paris.
"It's 15 days, best-of-five set matches and you have to be very humble, being aware that all the matches are tough," he added. "Anyway it's very difficult to find someone [Nadal] that can keep his rhythm for [so] many hours on clay."
Nadal will begin his French Open campaign against Benoît Paire on Monday (29 May).