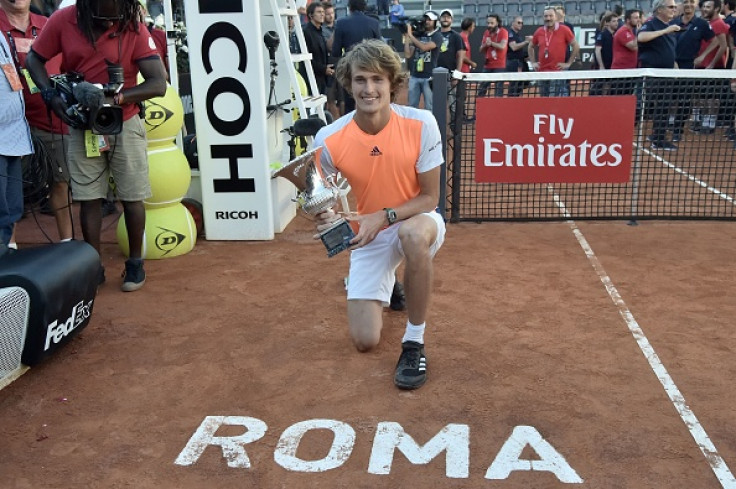 Alexander Zverev is not one to shy away from a challenge even if it is facing one of the big four. The German in his short career on the ATP Tour has beaten Roger Federer – in Halle last year, Novak Djokovic – at the Rome Masters earlier in the month and come close to causing an upset against Rafael Nadal on two occasions.
The 20-year-old, who is considered one of the brightest prospects in the game, made it clear that he treats all players the same when they are across the court from him. Zverev revealed that it was only the first encounter with the legends of this era that made him nervous, but after that it was like any other game.
The likes of Federer, Djokovic and Nadal have a certain aura about them when they take to the court and are mostly always the favourites going into a match. Zverev, however, feels that his familiarity of the ATP Tour from a young age – his older brother Mischa Zverev has been playing on the tour since 2005 – had got him used to being around top players.
Zverev's outspoken nature saw Nadal label him "strange" earlier in the year after the German revealed that he entered the Barcelona Open only to have another crack at the Spaniard, to whom he had lost in the previous tournament in Monte Carlo.
"I think it's normal that the first time you meet Federer or Murray or Djokovic, you're going to get nervous," Zverev told The Independent, as quoted by Tennis World USA. "But after a while they become normal opponents, people you see every week. That's the way you have to think."
"You can't think of them as legends. When you see someone on court you have to treat every opponent the same way. Happily for me I learned that quite quickly, because I was travelling on tour with my brother (Mischa) and I was used to seeing these guys in the locker room from quite an early age. I think that helped me a lot," the German added.