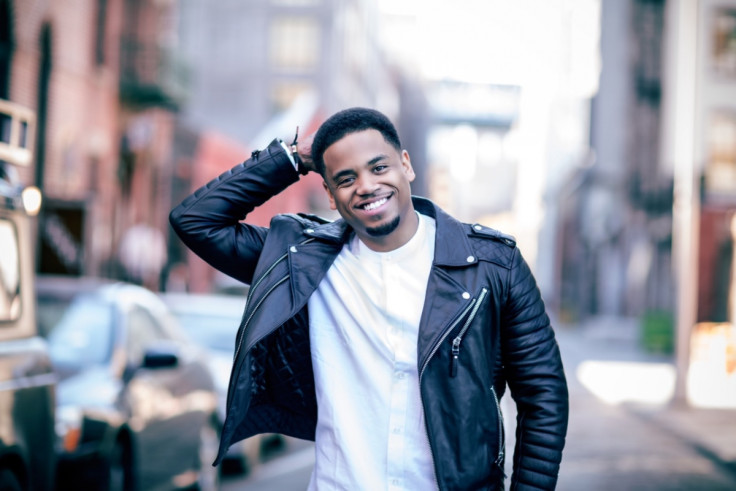 It has long been known that an artist can be just one hit away from worldwide recognition. In the case of Mack Wilds, it was a music video. Not his, but instead music phenomenon Adele's number one hit, Hello.
Sending Twitter into a frenzy after starring in the single's video as Adele's love interest, a whole new demographic of fans were asking the question: "Who's the guy in the new Adele video?" In some cases, well most cases actually, the question was more along the lines of: "Who is the hottie in the new Adele video?" Admitting his social media status grew in a big way the week of Hello's release, to Wilds it was more fun than anything else.
"The numbers and notifications definitely went up and they're still going up," Wilds exclusively tells IBTimes UK. "I think the awareness socially and just publicly has been immense. It's been crazy but seriously fun."
Also mentioning he gained many new fans for his own music and acting spots, he adds: "I guess a lot of fans did their due diligence. Many went back and started listening to my music, so they were like, 'Yo, we saw you in the Adele video but your music is amazing,' or, 'We saw you in the Adele video and we loved you in 90210, or The Wire, or Red Tails, or whatever.' It's a really dope feeling."
Barbershop to Beverly Hills
Born Tristan Paul Mack Wilds, in Staten Island, New York, the Grammy-nominated singer/songwriter/actor's passion for music came from his father. "My dad used to do a lot of music," he says. "So with my dad just being around the house singing and everything I kinda just got caught up in that whole wanting to do what my dad was doing.
"He was cutting hair, I learned how to cut hair at a young age. He was playing the drums, I wanted to play the drums. He was singing, I was singing. I've always kinda just followed him. Then I started trying to better myself in order to be better than my dad, although I don't think I'll ever be able to sing better than him. I'm getting close though."
While Wilds's debut album, New York: A Love Story, was released in 2013 and featured guest spots from Raekwon and Method Man, his relationship with the Wu-Tang Clan members goes all the way back to his childhood years and his father's barbershop.
"They used to come to my dad's shop in Park Hill all the time and either get their hair cut before tour or just come in to shoot the s**t," Wilds explains. "The barbershop is a very communal thing so everyone was always around. To see them always walking through or coming to say what's up, or whatever, it was very inspirational to me as a kid.
"Then as the year progressed, Rae, Ghost[face Killah] and Meth would see me running through various studio sessions in Staten Island, as well as see me acting on shows like The Wire. They were like proud uncles. Then when I started to work on the album they were like, 'Oh, you're serious about this music stuff? Alright!' That's how they came to be on the album."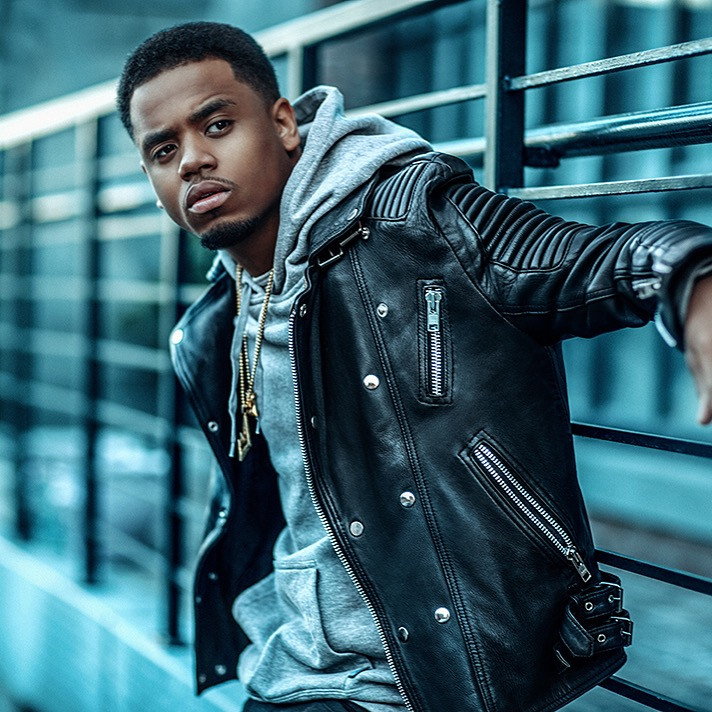 Big screen fame and forthcoming projects
So what about the acting? Inspired by his older brother, who appeared in the video for Mariah Carey's Anytime You Need A Friend, he started doing plays in school and eventually he started attending auditions. With his first notable role as AJ in the miniseries Miracle Boys, Wilds went on to appear in various television shows – his biggest roles being Michael Lee in gritty crime series The Wire and in teen show 90210, where he played heartthrob Dixon Wilson.
Appearing on the big screen alongside Ryan Gosling in the movie Half Nelson and in the George Lucas executive produced Red Tails, Wilds' obvious talent combined with his warm on screen presence was enough to appeal to director Xavier Dolan, who cast him in the role for Hello.
"It happened about a month and a half before the album came out," Wilds says breaking down the process of how he was selected for the video that currently has almost 700 million views on YouTube. "I got a call from Xavier, who is a really good dude. He just called me and was so excited about doing, not necessarily a music video but he wanted to shoot a music video like it was a feature.
"After finally getting on Skype with him and talking about it, I was like, 'Bro, how can I say no. This is amazing. Besides just the Adele part, it just seems like it's gonna to be something amazing to work on.'
"He said that he and Adele were going back and forth on who should do it and he told her he thought he had the perfect guy for it. So after we talked he went back to her and let her know and she gave the thumbs up and was like, 'Of course, I love him'. The rest is history."
With his newfound recognition alerting key decision makers to his talents, there's a lot of new projects on the table for Wilds right now. The next thing fans can see him in is VH1 movie The Breaks. Due to arrive on US television screens on 4 January, Wilds stars as DeeVee, a DJ/producer searching for the perfect rapper to rhyme over his production. Starring alongside Wood Harris, Method Man, Evan Handler and Torae, The Breaks takes viewers back to a time when hip hop culture hadn't yet crossed over into the mainstream.
"It basically transports the whole world back to New York City in 1990," Wilds explains. "It shows people how hip hop was when it was still at the bubbling stage, before fully crossing over. It shows how a few people at the time loved hip hop so much that they ran through the gritty streets of New York to make it what it is today. It's all about how the strength of a few people flipped, changed and turned a genre that people thought wasn't going to last into what is now known as popular culture."
Bringing back r'n'b
Currently promoting new single Love In The 90z, a throwback r'n'b record with a slick 1990s vibe to it, according to Wilds the inspiration for the track came from working on The Breaks. He said: "We first started to cut the record in January of this year and it was cool but we had so many records at the time so I kinda put it to the side. It wasn't until after I did The Breaks that I threw myself all the way back into that time period and really understood what the music was saying."
Working on the record with long-time collaborator Salaam Remi (Amy Winehouse, Nas, The Fugees), three other big names also added their talents to it: Teddy Riley, Scott Storch and James Poyser.
Expecting to release his new album in the first quarter of 2016, Wilds is keeping most of the information surrounding the follow up to his Grammy-nominated debut a secret. "We're almost done with it," he says. "I think I need maybe two to three more songs and then we're done. We're just cleaning it up right now. It'll be released through Epic Records and I'm thinking I want to drop it in the first three months of the new year."
Closing on the subject of albums, Adele's 25 has broken records left, right and centre. Selling 3.3 million copies in its first week in the US, she holds the record for biggest first week sales ever. Chiming in to celebrate Adele's groundbreaking achievement, especially having been a part of it, Wilds believes she's one in a million.
"I think she's an anomaly," he says with grin. "She's the person that shows that if you make the right music and have the right buzz around you people will buy records. She's broken all of the records. First week she did 3.3 million and then the second week she did another million. Honestly, I'm just proud.
"Sometimes the stars align perfectly and sometimes they don't. Will it happen again? I'm sure of it. Records are made to be broken. But as of right now I'm just happy for Adele. Me knowing her now and understanding her spirit and how good of a person she is, it couldn't have happened to a better person."