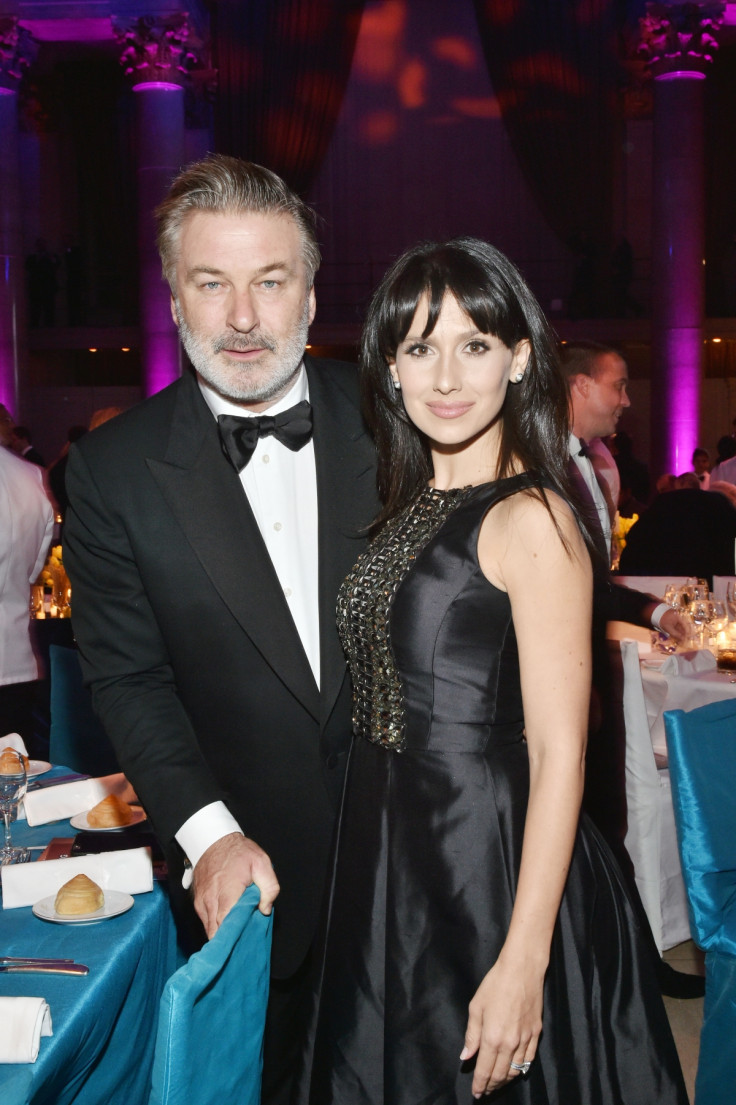 Hilaria Baldwin, actor Alec Baldwin's wife, is concerned that her husband is working again with Demi Moore. Ashton Kutcher's former wife and the 57-year-old actor are being cast in the film Blind.
"[Hilaria] has made impromptu visits to the set almost every day. She even brings the kids with her, like she's trying to mark her territory," an alleged source told OK! Magazine.
The insider added: "[But Alec's] simply being sensitive toward Demi because she's endured so much heartbreak [following her divorce from Kutcher]." Adding on, Alec and Moore, who have worked together in the 1996 film The Juror, make "inside jokes" in front of Hilaria, and she supposedly feels like a "third wheel" in their presence. The source said that the yoga instructor has asked Alec to "tone down" his "supposed flirting".
Alec and Hilaria married in June 2012 after just a year of dating. The 31-year-old gave birth to their first child in August 2013. In June, the couple welcomed their second child together, a son.
In September, Alec gushed about Hilaria and his desire to have more children. He told People: "I'm dying to have another child with my wife. I love my wife more than anything. I love our family, I'm very happy. I've never been happier before in my life."