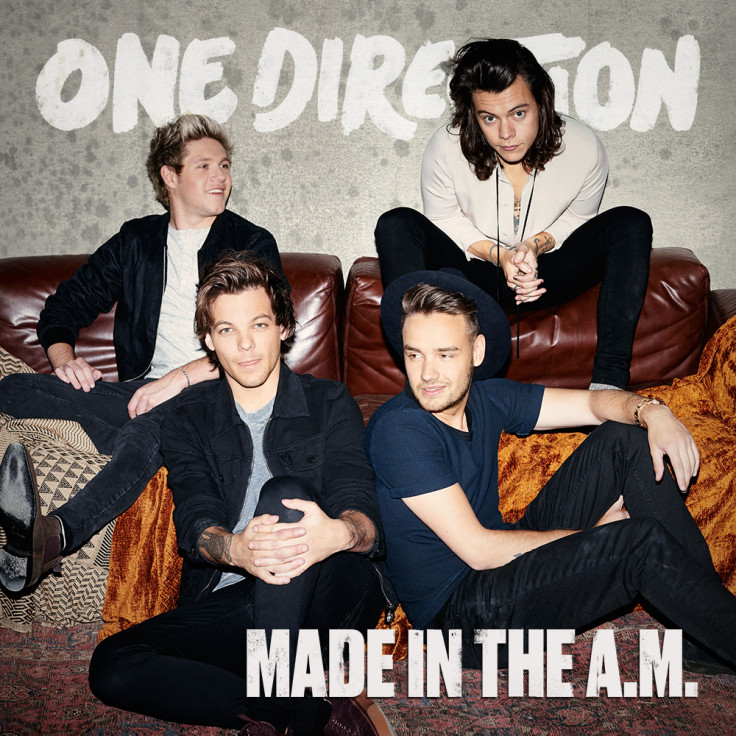 One Direction have unveiled the official tracklist for their much anticipated fifth studio album Made In The AM. At 17 tracks long, it is going to be their longest record to date. The boy band, in a rather unconvential manner, revealed the song titles in a series of Snapchat videos.
Harry Styles, Louis Tomlinson, Liam Payne and Niall Horan took it in turns to announce the 17 tracks. Payne, 22, kicked off the big reveal with Hey Angel. Styles, 21, wrote one of the titles on a series of pieces of paper while Horan revealed that track eight, Never Enough, was one of his favourites.
Other tracks to feature on the British band's fifth long-player include Walking In The Wind, Wolves, Infinity and Olivia. There appear to be no guest appearances on the LP and it is not known exactly which writers penned which tracks. However, music producer Julian Bunetta, who has worked on the record, told Billboard: "There's a song about losing someone that isn't Zayn.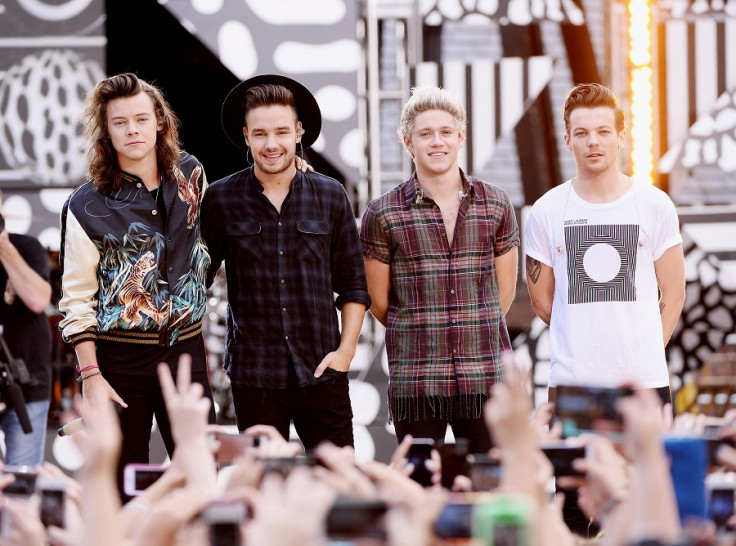 "There's also a song about the band being on shaky ground and not knowing what the future is. There are songs about love, there's a song that is a little more sexually charged. It's all over the map." 1D's fifth album is set for release on 13 November, coincidentally the same day fellow pop star Justin Bieber is set to release his new album, Purpose.
The release date clash has sparked a rivalry between the two acts, with Tomlinson and the Canadian singer trading fighting talk on Snapchat. However, Bieber, 21, believes the boy band and their management team deliberately opted to release their album on the same day, telling a New Zealand radio station: "[They're] not really going on the road much, but we're talking about them now, so it gives them some promo, right?"
Made In The AM will be 1D's last album before they embark on their hiatus, which will start once their current world tour, On The Road Again, wraps up on 31 October.
The full tracklisting for One Direction's new album Made In The A.M. is as follows
1. Hey Angel
2. Drag Me Down
3. Perfect
4. Infinity
5. End Of The Day
6. If I Could Fly
7. Long Way Down
8. Never Enough
9. Olivia
10. What A Feeling
11. Love You, Goodbye
12. I Want To Write You A Song
13. History
14. Temporary Fix
15. Walking In The Wind
16. Wolves
17. A.M.