Hospital Evacuated as Fire Rages on Madeira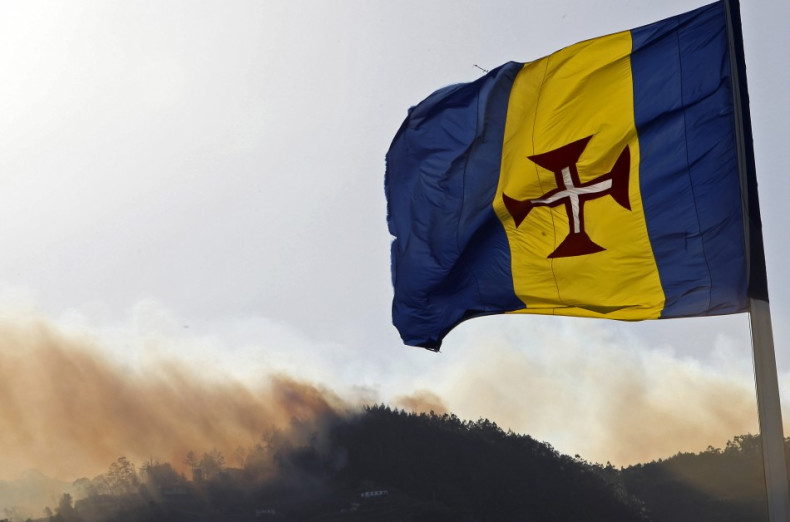 A hospital and homes have been evacuated as a raging wildfire approached Funchal, the capital of the Portuguese island of Madeira.
"Homes were affected, and part of the city, including a hospital, had to be evacuated," city official Pedro Calado told the Lusa news agency.
The fire has been burning overnight, and is encroaching on the suburb of Monte. It started in the national park earlier on Friday.
Although the blaze has so far caused no injuries, there has been substantial damage to property, said authorities.
Around 150 patients were evacuated from the Hospital of Quince over fears of smoke inhalation and taken to the central hospital and a millitary base, as fires burned on the hills above the city last night and a blackout plunged it into darkness.
Authorities said they were confident that patients would be able to return to the hospital later today.
In São Roque yesterday Miguel Albuquerque, coordinator of the committee in charge of the Emergency Plan and Mayor of Funchal, said that there was a danger of strengthening winds relighting extinguished fires.
Yesterday, he described the fire's area as "very strange", and some have speculated that it was arson.
In mainland Portugal, fires also raged.
Nearly 200 firefighters were battling to stop the spread of a fire that broke out on Thursday in Aldeia Vicosa, near the central city of Guarda.
According to the latest report by Portugal's Institute for the Conservation of Nature and Forests (ICNF), nearly 17,000 hectares (42,000 acres) of forest have gone up in smoke in the first seven months of the year.
Last month, homes were evacuated on the Madeiran island of Porto Santo when fires caused by temperatures that soared to 40C raged out of control.
The Algarve and Tenerife have also been affected by wildfires.
Portugal has been drought-ridden all year, and a recent heatwave is believed to be responsible for the fires.