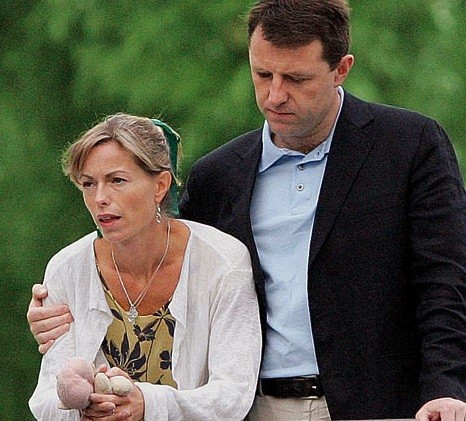 The parents of missing Madeleine McCann marked her tenth birthday on Sunday 12 May with a gathering of family, friends and the couple's eight-year-old twins, Sean and Amelie.
The front gates of the McCann home in Rothley, Leicestershire, were decked out with floral tributes, in the green and yellow colours that have come to symbolise hope for the family.
Kate and Gerry McCann joined wellwishers in praying for the return of their daughter, who went missing just over six years ago on a family holiday in the resort of Praia da Luz, Portugal, a few days before her fourth birthday.
Gifts will be laid in Madeleine's bedroom, which has remained untouched since she vanished.
"The family will get together and celebrate, which is wonderful, but Madeleine should be here," Kate said last week. "We still celebrate her and her being part of our lives."
Kate, 45, said Madeleine's room remained full of photographs, drawings, unopened Christmas stockings and birthday gifts.
"I go into Madeleine's room and I don't even have to talk - I can just think. It's as it was really and I'm not ready to change it.
"We always include Madeleine in everything. She is in my head and my heart every minute of every day."
Kate, a former GP, returned earlier in the week from a visit to Portugal, during which she lit a candle in a church in Praia da Luz and prayed for Madeleine's return.
The McCanns said news of the three women rescued from captivity in a house in Cleveland, Ohio, last week after vanishing a decade ago had given the family new hope that Madeleine could be found alive.