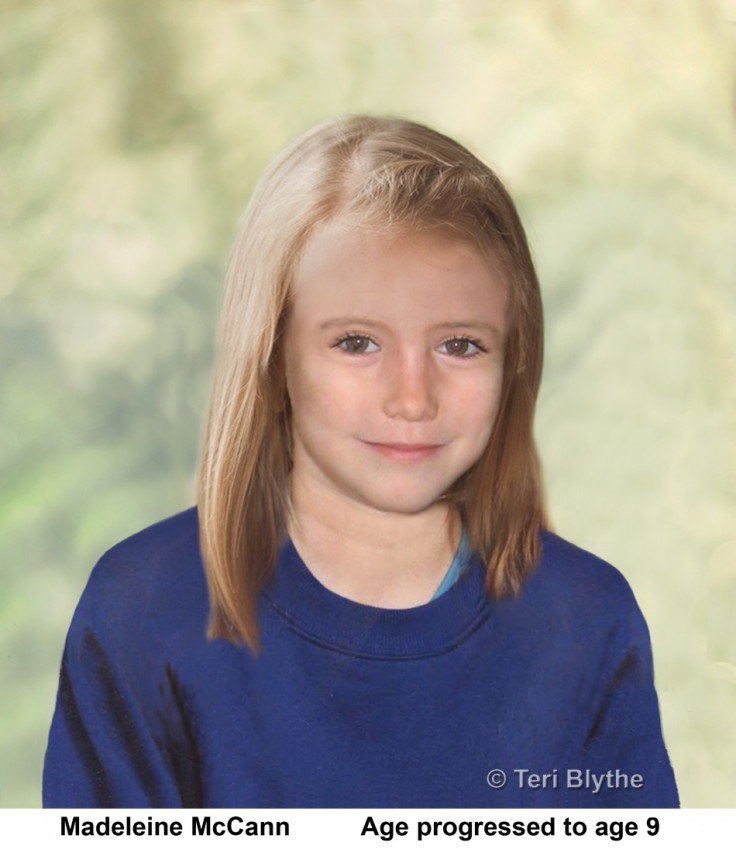 The Metropolitan Police officers who are reviewing the evidence around the disappearance of Madeleine McCann have released an age-progression image of her just weeks before her ninth birthday.
McCann would turn nine on 12 May and police have created an image "in close collaboration with the family" which shows how they believe she would look today. She disappeared almost exactly five years ago.
The image comes as a result of evidence uncovered during a review which concludes that there may be some evidence to indicate the girl is alive.
DCI Andy Redwood said: "From the outset we have approached this review with a completely open mind, placing Madeleine McCann at the heart of everything we do. We are working on the basis of two possibilities here. One is that Madeleine is still alive; and the second that she is sadly dead.
"Based on the former we are releasing the age-progression image with a specific appeal.
"If you know where Madeleine McCann is now or you have new direct information or evidence about what has happened to her then please contact us."
Police are going over more than 100,000 pieces of evidence again following an investigative review in May 2011.
Every bit of information and evidence collected since Madeleine disappeared on 3 May, 2007 in the Algarve region of Portugal.
The case was closed in 2008 after dozens of suspects were arrested and bailed and countless sightings of the young girl were reported.
Her parents, Kate and Gerry McCann, have relentlessly searched for their daughter and following a campaign in the mass-media.