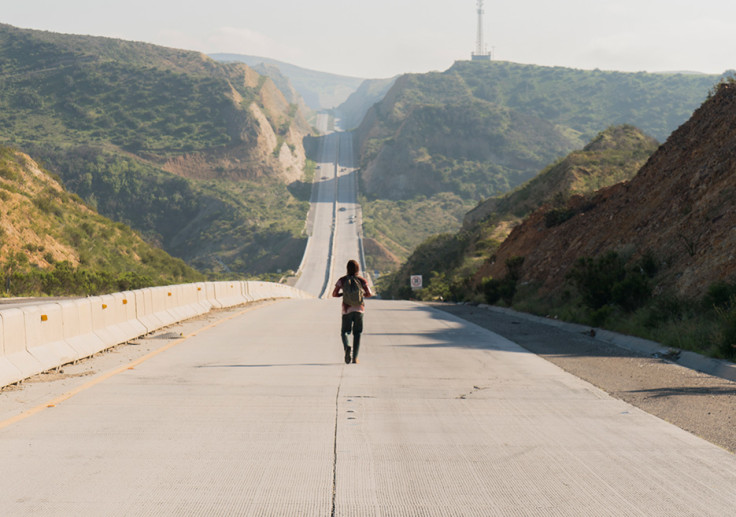 Fear The Walking Dead season 2 is set to return in August after a brief hiatus post episode 6. In the mid-season finale, all the characters separated from each other citing various reasons. Now, the second part of the current season will focus on Nick, Travis and Madison as they embark on an independent journey to survive the harsh infected world, while trying to protect their loved ones from the walkers.
AMC will release a sneak peek of what fans can expect ahead in the season at the San Diego Comic-Con, which is scheduled to start from 21 July.
A poster released by the network suggests tough times ahead for Nick. In the first part of season 2, he camouflaged himself among the zombies by smearing blood of the walkers on himself. However, later he forgot to differentiate between the living and the dead, which led to his separation from his mother Madison, who was trying to flee from the deadly place once again by boarding the yacht Abigail.
It remains to be seen, how these characters will survive without support from each other and whether they will reunite before heading for their next destination.
Below is the synopsis for the remainder of the season:
Along with showrunners Dave Erickson and Robert Kirkman, Gale Anne Hurd, Greg Nicotero and David Alpert are the executive producers for the season. The post-apocalyptic zombie thriller will premiere on 21 August at 9pm ET on AMC.