Taylor Swift and Tom Hiddleston dating: Songstress thinks Thor actor is 'the one'
Couple went public with their romance earlier in June.
Taylor Swift fans remain more than a little sceptical about her new romance with Tom Hiddleston but it looks like it may actually be the real deal. Heat magazine reports that the pop superstar believes she has finally found her Prince Charming.
Just weeks after announcing her split from Scottish DJ Calvin Harris, the We Are Never Getting Back Together songstress was pictured locked in a passionate clinch with her new beau during a romantic stroll on the beach close to her Rhode Island home.
Since then the pair have been on a PDA tour which has seen them take their blossoming romance to the UK, Italy and Australia, where he is currently shooting scenes for Thor: Ragnarok, where he will reprise his role as Loki.
"Tom's so easy-going, he says he's just happy to be along for the ride. He doesn't care what people say and is happy to appear on Instagram with her, and that's refreshing to Taylor," an insider told the publication. "She's telling everyone they're in love and Tom could be 'The One'."
Another source previously told E!Online that the pair had kicked their relationship up a gear and were already talking marriage. "This is the kind of a man she would want to marry," the insider said. "She has said he would make a great dad. They have talked about what they want in the future and kids are something that they would both like down the line. They have very real and serious conversations about life."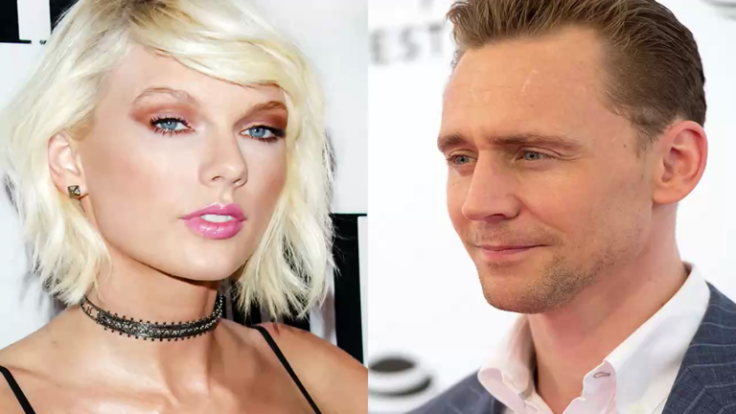 But not everyone is convinced of their love. Back in June, US talk show host Wendy Williams accused the English actor of using the pop superstar to raise his international profile after declaring his interest in becoming the new James Bond.
"He's a thirty something but I suspect he is also a bit of opportunist," she said during her Hot Topics segment. "I'm going to tell you why: First of all he wants to be the next James Bond and he's English. I've never heard of this guy before – so how do you drum up votes by getting on hot topic, how do you get on hot topics? By dating somebody we talk about ."
Hiddleston did little to quash the speculation surrounding his love life when he refused to answer questions about Swift during a very awkward interview with an Australian TV station. When asked how his girlfriend was enjoying the Gold Coast, he stammered and remained very coy simply saying: "Um...I...er...I'm...I'm not going to answer that if that's alright."
© Copyright IBTimes 2023. All rights reserved.