Philippines President Rodrigo Duterte has added three more people to his administration - in the process raising more than just a few eyebrows.
The new names to join his team include Senator Alan Peter Cayetano, who will become foreign secretary, and General Eduardo Ano, the armed forces chief-of-staff who will take on the role of interior minister.
Cayetano unsuccessfully ran for vice president last year. He will not be the first military figure picked to join Duterte's cabinet. On Monday (8 May), the president appointed Roy Cimatu as the new environment minister to replace Regina Lopez, whose appointment was not confirmed by the Commission on Appointments.
Both Ano and Cayetano have served in Davao, where Duterte was the city's mayor. The president said he needed Ano, a former infantry division commander in Davao, because the Philippines has a problem with rogue police and Islamic State-linked militants, Reuters reports.
Ano will replace Ismael Sueno, whom Duterte fired in April after losing trust in him, Manila Standard reported.
Manila Standard said Ano is the fifth high-ranking Armed Forces of Philippines to be appointed to the cabinet. Retired major-general Delfin Lorenzana is the defence secretary, retired army chief Hermogenes Esperon is the national security adviser, and retired army chief Ricardo Visaya is the administrator to the National Irrigation Administration.
'She was not dancing naked'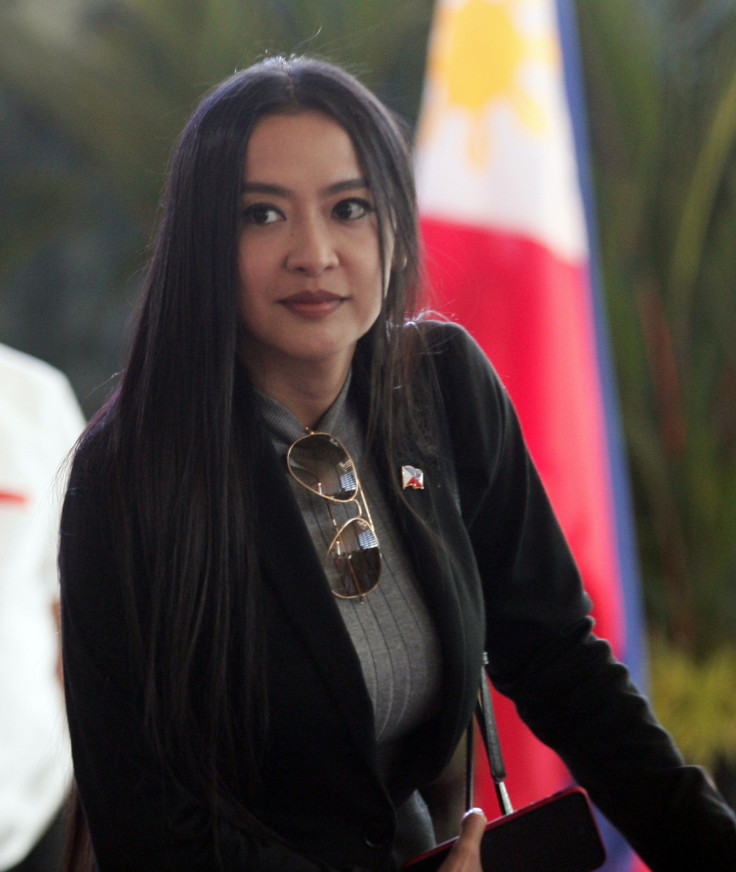 Margaux Justiniano Uson, an entertainer famous for her risqué dance moves, online sex advice and revealing photographs on social media, was appointed the assistant presidential communications secretary.
Duterte had a lot to say in defence of Uson, also known as Mocha. He said her appointment is a way of thanking her for joining his presidential campaign for free, Manila Standard said.
"She is bright, is articulate. And if it's just a matter of dancing, she was not dancing naked," he said.
"During the campaign, [she was] a little bit sexier than the other, that does not [allow]anybody to deprive her of the honour that she deserves.
Unfortunately, Uson does not have very good relations with journalists. She has called them 'presstitudes' on more than one occasion for attacking Duterte.
"There's no law that says if you exposes half of your body, with shorts and bra, you are disqualified," said Duterte. "Check Facebook and it shows she can have a very structured mind. So, what's the problem?"