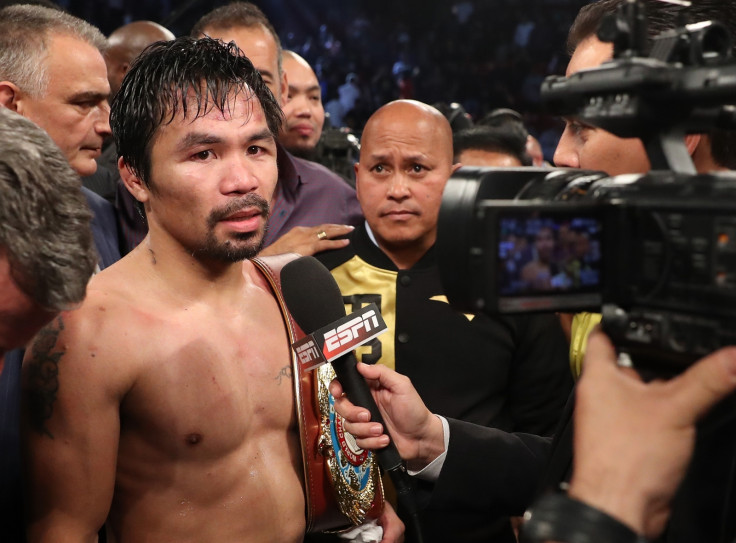 Controversial environmentalist Regina Lopez will find out on 1 March whether she will be confirmed as the secretary of the department of environment and natural resources in the Philippines.
Her fate lies in the hands of professional boxer and senator, Emmanuel "Manny" Dapidran Pacquiao, who heads the commission's committee on environment and natural resources.
In a letter to committee members, Pacquiao said a meeting "to deliberate the ad interim appointment of Ms Regina Paz La'o Lopez" as the secretary of DENR will be held on 1 March at 10am local time.
The committee will consider the sworn opposition letters filed by Rodolfo Javellana Jr, the president of the United Filipino Consumers and Commuters; and Manuel J Galvez the managing partner of Airboard Company; Marion Karlo R Cruz, among others, the letter said.
The Manila Standard quoted a commission member as saying that several letters opposing Lopez's confirmation and questioning her qualifications to lead the environment agency were received.
"There is strong opposition to Secretary Lopez's confirmation following her recent decisions ... We have to hear all sides, including the sentiments of the stakeholders that were adversely affected by Lopez's decision", the commission member said.
Lopez, a former environmental activist was appointed by President Rodrigo Duterte in June 2016 after he took office. Her appointment however has yet to be confirmed by Congress, reports Reuters.
Duterte re-appointed Lopez as secretary in November 2016 after the commission, which comprises of lawmakers - bypassed her confirmation. Her appointment is therefore still pending confirmation.
Lopez fired up international controversy after she unilaterally decided to close down 23 mines and suspend the operations of five others on environmental grounds on 2 February. Her decision impacted global metal prices as most of the mines affected accounted for about half of the country's domestic nickel output. The Philippines is the world's leading supplier of nickel ore and the main exporter to China.
The cabinet overturned her decision, saying there should have been due process and the miners should be given time to respond and rectify any environmental failings.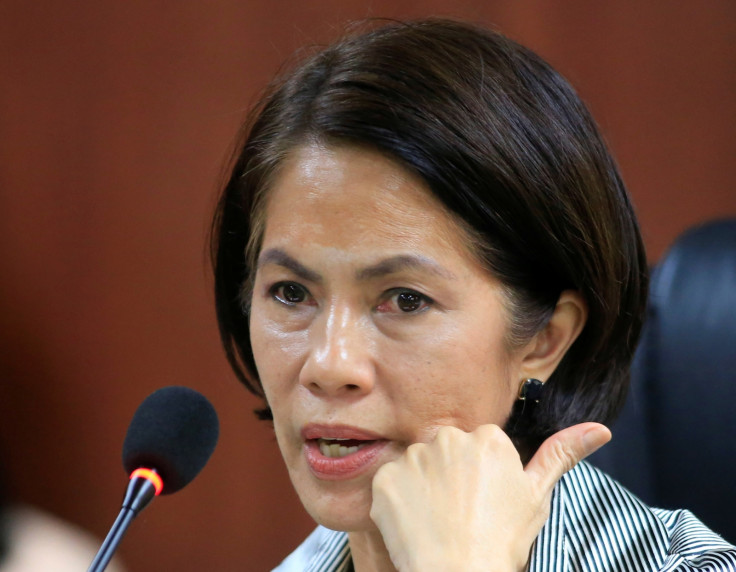 Undeterred Lopez announced plans to revoke 75 mineral production sharing agreements, claiming the projects were located in watersheds. The companies involved have been given seven days to respond.
Lopez however has shrugged off the latest development. "If in a year and a half I don't make a difference with the money I have, then I don't deserve to be a Cabinet secretary," she said, according to GMA news.
Opposition to Lopez's appointment
The Chamber of Mines of the Philippines has already submitted its opposition to Lopez's confirmation, accusing her of not having the "administrative experience and competence" to lead the department. It also said she had a "poor track record in leading and managing environmental and eco-tourism projects."