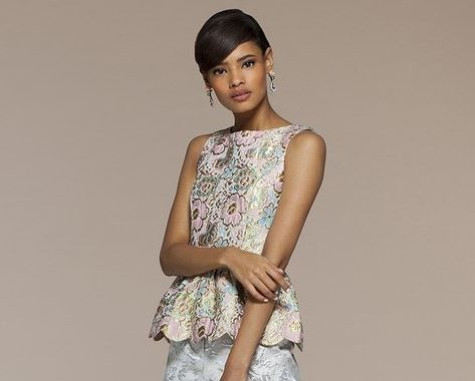 Italian fashion label Prada have hired a black model for a new print campaign for the first time since 1994.
Malaika Firth, a 19-year-old Kenyan model, raised in the UK, who has been modelling since 2011, will be seen in the fashion brand's Fall/Winter 2013 advertisement. The last black model to star in a Prada advertsiment campaign was Naomi Campbell 19 years ago.
The label has known to rarely use Asian models and practically never hires black models.
Along with Firth, the campaign will also feature supermodel Christy Turlington, Danish model Freja Beha Erichsen, Australian model Catherine McNeil, Chinese model Fei Fei Sun, American model Amanda Murphy and French model Caroline de Maigret.
"The shoot was great," she told The Telegraph, "Unfortunately I didn't get to speak to Christy as she was busy with hair and makeup but she looked beautiful and also looks like a really lovely person."
Firth, who has posed for brands like Burberry and Asos, revealed that she takes inspiration from fellow black British model, Jourdan Dunn, who once walked in a Prada fashion show in 2008.
"[She] has inspired me the most, just because of how down to earth she is as a person. I love her drive and passion for modelling as well," she added.
Supermodel Chanel Iman Talks on Racism in the Fashion Industry
Earlier this year, Iman spoke to the Sunday Times Magazine about the racist behaviour she had to experience.
"Yeah, most definitely. A few times I got excused by designers who told me 'we already found one black girl. We don't need you anymore.' I felt very discouraged. When someone tells you, 'we don't want you because we already have one of your kind, it's really sad," she said.