Celebrities have expressed their outrage after President Donald Trump signed an executive order restricting the entry into the US for nationals of seven countries in which the population is predominantly Muslim.
Dubbed 'the Muslim ban' the controversial orders were signed by Trump during his first week as US president.
Reacting to the news Nobel Prize winner Malala Yousafzai, released a statement condemning the order.
"I am heartbroken that today President Trump is closing the door on children, mothers and fathers fleeing violence and war," she said. "I am heartbroken that America is turning its back on a proud history of welcoming refugees and immigrants — the people who helped build your country, ready to work hard in exchange for a fair chance at a new life.
"I am heartbroken that Syrian refugee children, who have suffered through six years of war by no fault of their own, are singled-out for discrimination.
"I am heartbroken for girls like my friend Zaynab, who fled wars in three countries — Somalia, Yemen and Egypt — before she was even 17. Two years ago she received a visa to come to the United States. She learned English, graduated high school and is now in college studying to be a human rights lawyer.
"Zaynab was separated from her little sister when she fled unrest in Egypt. Today her hope of being reunited with her precious sister dims. In this time of uncertainty and unrest around the world, I ask President Trump not to turn his back on the world's most defenseless children and families."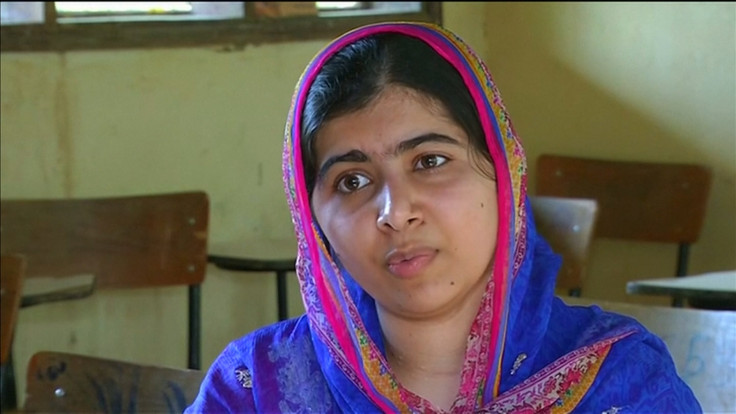 Other celebrities including Mia Farrow, Alyssa Milano, Patricia Arquette, Ashley Tisdale, Kal Penn, George Takei and director Michael Moore turned to Twitter to share their dismay at the orders.
"To our Muslim neighbors in the world: I & tens of millions of others are so very sorry. The majority of Americans did not vote 4 this man," said Moore.
Sophia Bush wrote: "Shame on our Nation... this is an affront to all we stand for."
"Ordering the #MuslimBan on #HolocaustMemorialDay is a willful assault on decency. It's no coincidence. You are a disgrace @realDonaldTrump," tweeted Beau Willimon.
Oscar-nominated Iranian director Asghar Farhadi will be unable to attend the awards ceremony following the "extreme vetting" executive order. The order means Farhadi, an Iranian citizen who lives in Tehran, will not be granted a visa to attend the prestigious ceremony on February 26, where his feature, The Salesman, was nominated as a Best Foreign Language Film contender at this year's Oscars on Tuesday (24 January).
The order has also prompted Google to issue an urgent recall of staff outside the US on Saturday, amid fears they would be denied re-entry.
Signing the executive order, Trump said: "I'm establishing new vetting measures to keep radical Islamic terrorists out of the United States of America.
"We don't want them here. We want to ensure that we are not admitting into our country the very threats our soldiers are fighting overseas. We only want to admit those into our country who support our country and love deeply our people."
Protests have erupted at JFK airport in New York after 13 people were detained this morning (28 January). A group of demonstrators gathered outside the airport after news of the detentions spread, wielding signs objecting to US President Donald Trump's ban on people travelling from Syria and six other majority-Muslim countries.