Malala Yousafzai has opened the Library of Birmingham following its £188.8m makeover.
The 16-year-old education activist and women's rights campaigner, who was the target of the Taliban in Pakistan for her equal rights beliefs, officially opened the library by placing the final book on the shelves - her personal copy of The Alchemist by Paolo Coelho.
At the ceremony, she unveiled a commemorative plaque and made a speech in Centenary Square
She was joined by culture minister Ed Vaizey, Cllr Ian Ward, the deputy leader of Birmingham City Council, Brian Gambles, director of the Library of Birmingham, and architect Francine Houben.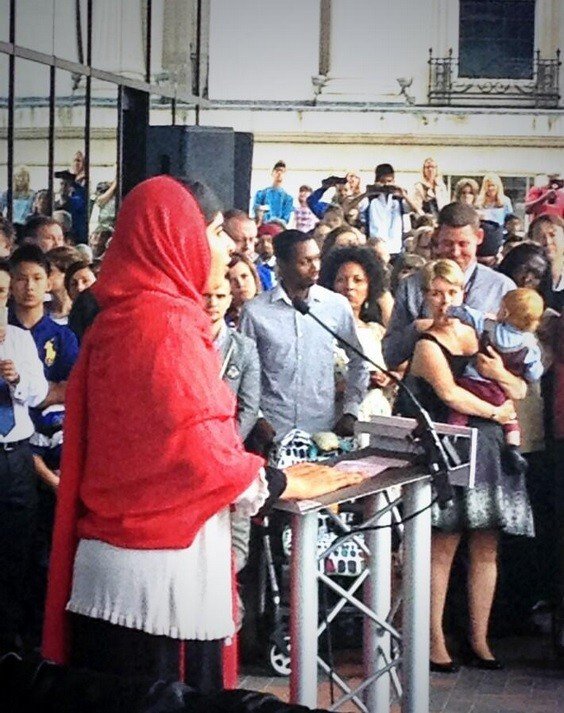 Yousafzai was treated at the Queen Elizabeth Hospital in Birmingham after she was shot in the head by members of the Taliban on her way home from school in Pakistan in October 2012.
She said that Birmingham was her second home after her "beloved Pakistan". She praised the medical team who worked hard to heal her and the teachers who helped her rehabilitation through education.
"And the great people of the city gave me moral support," Yousafzai said. "This city loves me and I love it too."
The teenager told how she was a good student in Pakistan, getting top marks. She said she had read nine books from the library, including The Alchemist.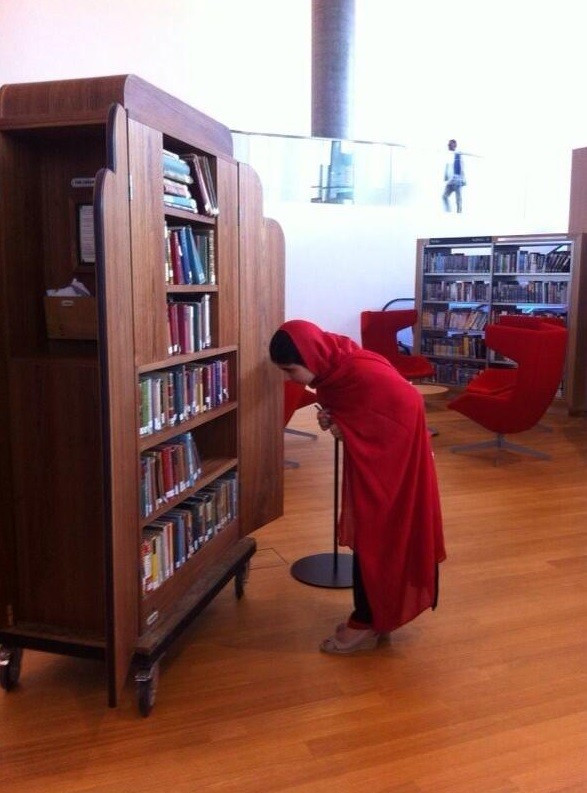 "After arriving at hospital, I was introduced to a new society, different from Pakistan, where people have read hundreds of books. Even children of six and seven had read more books than me.
"I now challenge myself to read thousands of books to empower myself with knowledge."
Yousafzai said earlier: "I am honoured to be part of the reopening of the Library of Birmingham. The content of a book holds the power of education and it is with this power that we can shape our future and change lives.
"There is no greater weapon than knowledge and no greater source of knowledge than the written word. It is my dream that one day, great buildings like this one will exist in every corner of the world so that every child can grow up with the opportunity to succeed."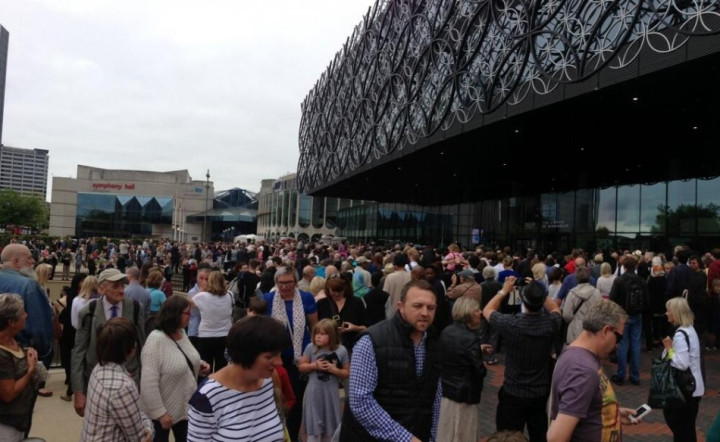 Over the past four months, over 66,000 crates of books have been moved from the Central Library in Birmingham to their new home. The first book to be placed on the shelves was The Hobbit by JRR Tolkien.
Yousafzai's contribution, The Alchemist, follows a young shepherd from Andalusia, who travels to Egypt after having a dream about finding treasure there.
The library includes a gallery, amphitheatre, a secret garden and a Shakespeare memorial room.
At the ceremony, she said: "Books are very precious. Books keep ones feelings alive.
"This great library, the biggest in Europe, will continue to enlighten future generations. It was once said, a room without books is like a body without a soul. I say a city without a library is like a graveyard."