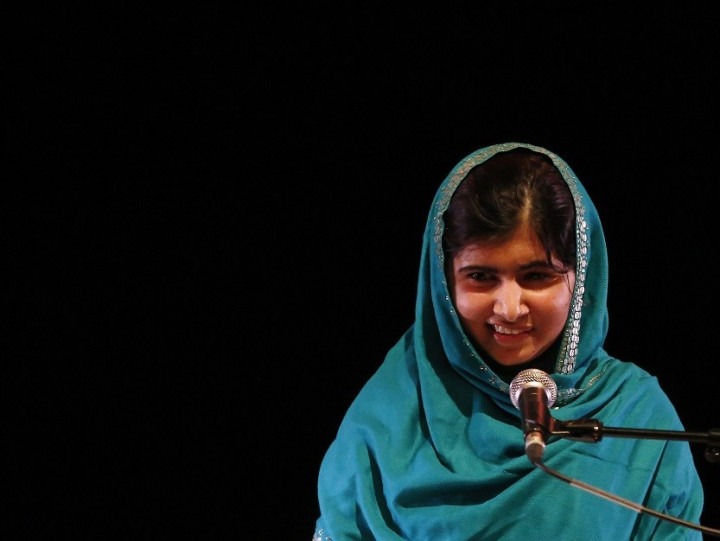 A Taliban spokesman has said they would try to kill Malala Yousafzai again, a year after their failed attempt to assassinate her on a school bus in Pakistan.
Shahidullah Shahid spoke to ABC News about the group's attack on 16-year-old Yousafzai in October last year. He said they had her shot in the head because she mocked Islam, not because she advocated education for girls.
Yousafzai had spoken out against the Taliban before the attack, condemning its attempts to stop girls going to school.
"We targeted Malala Yousafzai because she attacked Islam and make a jokes on Islam, if we found her again then we would definitely try to kill her and will feel proud on her death," Shahid said.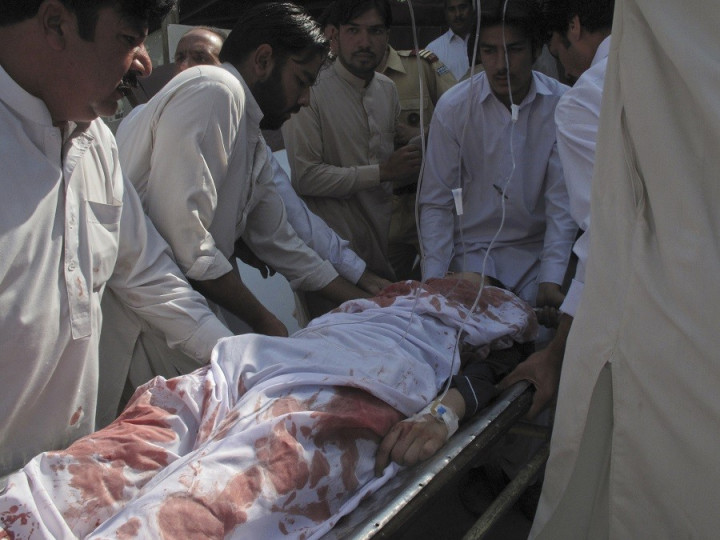 "We didn't target her for spreading education in her area, we targeted her for making jokes of Islam, and that was enough reason for attacking her."
According to Sky News, he added: "She accepted that she attacked Islam so we tried to kill her ... Islam prohibits killing women, but except those that support the infidels in their war against our religion."
Yousafzai was 11 when she first spoke out against the Taliban, which had issued a statement saying all girls' schools should be closed.
She has since written about the assassination attempt in her autobiography, I Am Malala, an excerpt of which was published in Parade.
"Inside the bus it was hot and sticky. In the back, where we sat, there were no windows, just plastic sheeting, which was too yellowed to see through" Yousafzai said.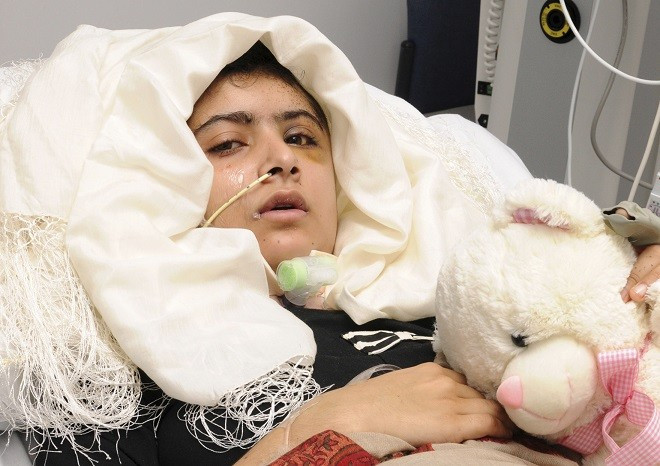 "All we could see out the back was a little stamp of open sky and glimpses of the sun, a yellow orb floating in the dust that streamed over everything.
"Then we suddenly stopped. A young bearded man had stepped into the road. 'Is this the Khushal School bus?' he asked our driver. Usman Bhai Jan thought this was a stupid question, as the name was painted on the side. 'Yes', he said.
"The man was wearing a peaked cap and had a handkerchief over his nose and mouth. Then he swung himself onto the tailboard and leaned in over us. 'Who is Malala?' he demanded.
No one said anything, but several of the girls looked at me. I was the only girl with my face uncovered.
"That's when he lifted up a black pistol. Some of the girls screamed. Moniba tells me I squeezed her hand.
"My friends say he fired three shots. The first went through my left eye socket and out under my left shoulder. I slumped forward onto Moniba, blood coming from my left ear, so the other two bullets hit the girls next to me ... My friends later told me the gunman's hand was shaking as he fired."
Yousafzai has now been nominated for the Nobel Peace Prize and is among the favourites tipped to win. Speaking to BBC's Panorama, she said: "If I win Nobel Peace Prize, it would be a great opportunity for me, but if I don't get it, it's not important because my goal is not to get Nobel Peace Prize, my goal is to get peace and my goal is to see the education of every child."
Read more