Dutch Foreign Minister Frans Timmermans has expressed his outrage at reports that the bodies of the victims of Malaysia Airlines flight MH17 were "dragged" around the crash site.
The Netherlands has asked for help in bringing home the bodies of the 192 Dutch nationals who were killed when the Boeing 777 was shot down over Ukraine.
Timmermans told Ukraine's President Petro Poroshenko that his country was "angry" and "furious" by the reports emerging from the crash site in Grabovo, Donetsk.
Ukrainian officials accused pro-Russian separatists of taking bodies from the scene of the crash to sabotage the evidence, before emergency services personnel began officially collecting them on Saturday.
"We are already shocked by the news we got today of bodies being dragged around, of the site not being treated properly," he said.
He added that the Netherlands would not stop until those responsible for the deaths of so many of its citizens were brought to justice.
"Once we have the proof, we will not stop before the people are brought to justice," he said.
"Not just the people who pulled the trigger but also those who made it possible. I think the international community needs to step up its efforts in this respect."
As reports surface of wreckage being removed from the site, senior politicians in Malaysia also warned the rebels against touching anything, describing any interference as a 'betrayal' of the victims.
Transport Minister Mr Liow Tiong Lai said: "Interfering with the scene of the crash would undermine the investigation itself. Any action that prevents us from learning the truth about what happened to MH17 cannot be tolerated. Such interference would be a betrayal of the lives that were lost," he said.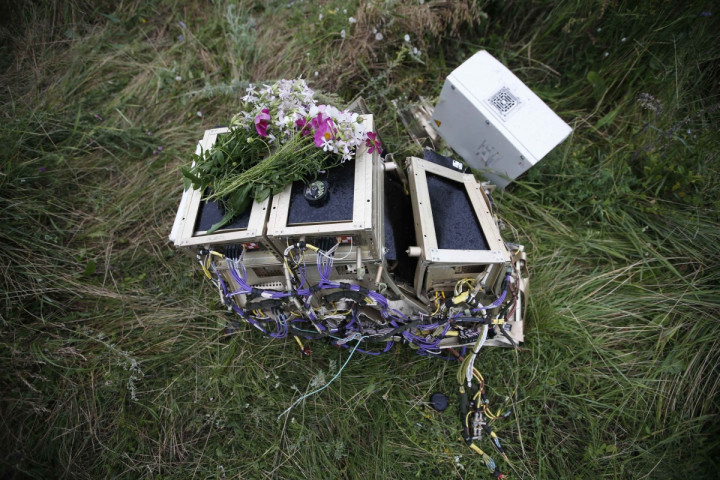 As a nation mourns, churches in the Netherlands have opened books of condolences and memorial services have been held across the country.
At Schiphol Airport, where flight MH17 took off on Thursday (17 July) , the families of the passengers have been laying flowers and paying their personal tributes to all those who lost their lives.
Police said 40 pairs of detectives from the National Forensic Investigations Team would be visiting relatives in the coming days.
It was suggested that the grieving relatives might be flown out to the crash site, but Malaysia Airlines commercial director Hugh Dunleavy said this was unlikely as it is not possible to guarantee them safe passage.
Meanwhile, the process of formally identifying the dead continues as forensic teams gather material, including DNA samples, in order to identify the remains.
The names of the 298 victims have been released through official flight passenger lists and tributes paid by relatives and friends on social media.