Malaysia Airlines Flight 370: Full Transcript of Last Words from Cockpit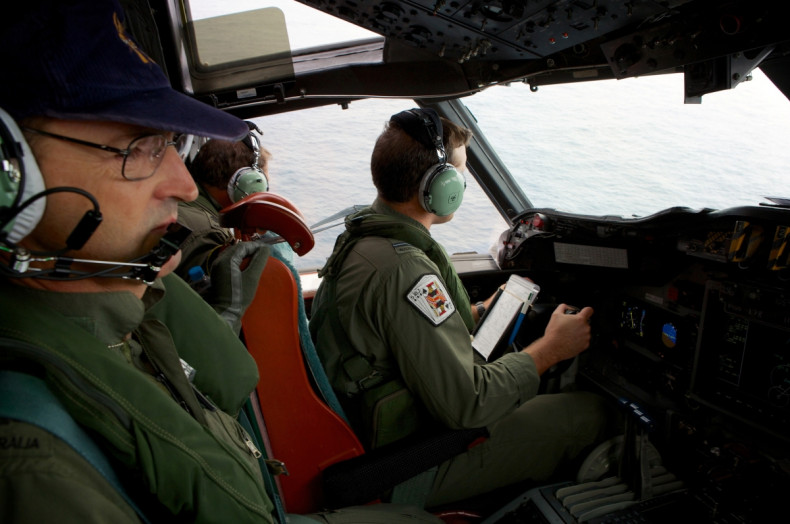 Malaysian authorities have released the transcript of the final words exchanged between the control tower in Kuala Lumpur and the Malaysia Airlines Flight MH370.
In a statement, authorities maintained the last words received by ground controllers were "good night Malaysian three seven zero" and not "all right, good night" as previously stated.
Malaysia's transport ministry said that the transcript was initially withheld "as part of the police investigation".
"Previously, Malaysia Airlines had stated initial investigation indicated that the voice which signed off was that of the co-pilot," the statement read.
"The police are working to confirm this belief, and forensic examination of the actual recording is ongoing.
"The international investigations team and the Malaysian authorities remain of the opinion that, up until the point at which it left military primary radar coverage, MH370's movements were consistent with deliberate action by someone on the plane."
MAS 370 (Kuala Lumpur to Beijing)
PILOT-ATC RADIOTELEPHONY TRANSCRIPT
Departure from KLIA: 8 March 2014
ATC DELIVERY
12:25:53 MAS 370 Delivery MAS 370 Good Morning
12:26:02 ATC MAS 370 Standby and Malaysia Six is cleared to Frankfurt via AGOSA Alpha Departure six thousand feet squawk two one zero six
12:26:19 ATC ... MAS 370 request level
12:26:21 MAS 370 MAS 370 we are ready requesting flight level three five zero to Beijing
12:26:39 ATC MAS 370 is cleared to Beijing via PIBOS A Departure Six Thousand Feet squawk two one five seven
12:26:45 MAS 370 Beijing PIBOS A Six Thousand Squawk two one five seven, MAS 370 Thank You
12:26:53 ATC MAS 370 Welcome over to ground
12:26:55 MAS 370 Good Day
LUMPUR GROUND
12:27:27 MAS 370 Ground MAS370 Good morning Charlie One Requesting push and start
12:27:34 ATC MAS370 Lumpur Ground Morning Push back and start approved Runway 32 Right Exit via Sierra 4.
12:27:40 MAS 370 Push back and start approved 32 Right Exit via Sierra 4 POB 239 Mike Romeo Oscar
12:27:45 ATC Copied
12:32:13 MAS 370 MAS377 request taxi.
12:32:26 ATC MAS37..... (garbled) ... standard route. Hold short Bravo
12:32:30 MAS 370 Ground, MAS370. You are unreadable. Say again.
12:32:38 ATC MAS370 taxi to holding point Alfa 11 Runway 32 Right via standard route. Hold short of Bravo.
12:32:42 MAS 370 Alfa 11 Standard route Hold short Bravo MAS370.
12:35:53 ATC MAS 370 Tower
12:36:19 ATC (garbled) ... Tower ... (garbled)
MAS 370 1188 MAS370 Thank you
LUMPUR TOWER
12:36:30 MAS 370 Tower MAS370 Morning
12:36:38 ATC MAS370 good morning. Lumpur Tower. Holding point..[garbled]..10 32 Right
12:36:50 MAS 370 Alfa 10 MAS370
12:38:43 ATC 370 line up 32 Right Alfa 10. MAS 370 Line up 32 Right Alfa 10 MAS370.
12:40:38 ATC 370 32 Right Cleared for take-off. Good night.
MAS 370 32 Right Cleared for take-off MAS370. Thank you Bye.
LUMPUR APPROACH
12:42:05 MAS 370 Departure Malaysian Three Seven Zero
12:42:10 ATC Malaysian Three Seven Zero selamat pagi identified. Climb flight level one eight zero cancel SID turn right direct to IGARI
12:42:48 MAS 370 Okay level one eight zero direct IGARI Malaysian one err Three Seven Zero
12:42:52 ATC Malaysian Three Seven Zero contact Lumpur Radar One Three Two Six good night MAS 370 Night One Three Two Six Malaysian Three Seven Zero
LUMPUR RADAR (AREA)
12:46:51 MAS 370 Lumpur Control Malaysian Three Seven Zero
12:46:51 ATC Malaysian Three Seven Zero Lumpur radar Good Morning climb flight level two five zero
12:46:54 MAS370 Morning level two five zero Malaysian Three Seven Zero
12:50:06 ATC Malaysian Three Seven Zero climb flight level three five zero
12:50:09 MAS370 Flight level three five zero Malaysian Three Seven Zero
01:01:14 MAS370 Malaysian Three Seven Zero maintaining level three five zero
01:01:19 ATC Malaysian Three Seven Zero
01:07:55 MAS370 Malaysian...Three Seven Zero maintaining level three five zero
01:08:00 ATC Malaysian Three Seven Zero
01:19:24 ATC Malaysian Three Seven Zero contact Ho Chi Minh 120 decimal 9 Good Night
01:19:29 MAS370 Good Night Malaysian Three Seven Zero