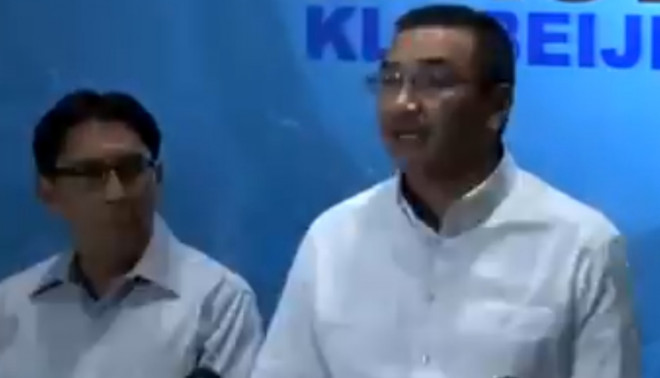 As speculation continues to surround the fate of Malaysian Airways Flight MH370, which vanished en route to Beijing after leaving Kuala Lumpur last week, Malaysia's defence and acting transport minister Hishammuddin Hussein told a press conference the case could "change aviation history".
At the press conference a number of facts were either revealed, confirmed or denied including:-
The two pilots, Zaharie Shah and Fariq Abdul Hamid, are being investigated and their families interviewed but they did NOT ask to fly together.
25 countries are now involved in what was described as a "new phase" of the search.
The change in focus away from the South China Seas and towards two "corridors" to the West could not have been achieved without the co-operation of military sources in the region.
It's POSSIBLE that the plane "pinged" a satellite while on the ground.
The plane was visible to radar for up to seven hours after its last appearance on civilian air traffic control screens.
None of the passengers aboard is being viewed as significant but the details of all are being checked, as are flight crews and other staff.
The search now presents vast problems as the southern corridor extends out into the Indian Ocean, much of which is over two miles deep and relatively unmonitored by radar. Few ships traverse the world's third largest ocean and even Australia has very little radar coverage beyond 100km from shore.
If the Boeing 777-200ER did crash in the Indian Ocean, any debris would have been dispersed by now, making the task of the countries involved in the search even harder.
Meanwhile, the families of the two pilots are being questioned and a flight simulator found at chief pilot Zaharie Shah's house is being examined by authorities. Allegations about his political and religious allegiances are also being investigated. Zaharie was known to be an opponent of Malaysia's governing coalition.