The missing Malaysia Airlines flight MH370 could still be "largely intact" at the bottom of the Indian Ocean after sinking following a soft sea landing, according to a satellite communications expert.
Zaaim Redha Abdul Rahman, who assisted in the attempts to track where the aircraft could be in the immediate aftermath it disappeared, claims the plane sank in one piece "after probably floating for a while" on the surface.
Rahman suggest the aircraft "glided down" towards the sea after running out of fuel and ended up in the southern Indian Ocean, based data analysis communicated between MH370 and the ground station by British-based global satellite communications company Inmarsat.
"I believe that when the aircraft went out of fuel, it glided downwards and landed on the water with a soft impact," he told Malaysian news agency Bernama. "That's why I believe the plane is still largely intact."
Rahman added the discovery of one of the flight's flaperons on the Indian Ocean island of Reunion supports his theory that the aircraft could have drifted towards the ocean and floated before sinking, rather than crashing into it.
He added: "It [the flaperon] was only slightly damaged and was just encrusted with barnacles. Its appearance indicates that it was not violently torn off from the aircraft's main body... it does seem that it got detached pretty nicely at its edges."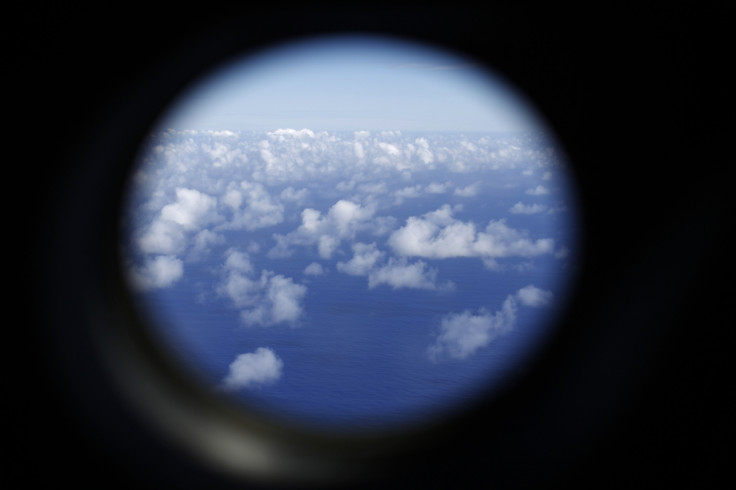 Rahman suggests the debris of MH370 would be similar to that of Germanwings Flight 9525 – the passenger flight that was purposely crashed into the French Alps by co-pilot Andreas Lubitz in March – none of which exceeded 1ft (0.3m) in length because of the severe impact.
"If MH370 had crashed with a really hard impact, we would have seen small pieces of debris floating on the sea immediately after that," he said. "Furthermore, the flaperon that was recovered [from Reunion Island] wouldn't have been in one piece... we would have only seen bits and pieces of it.
"It's possible that the aircraft may have been submerged deep inside the ocean for quite some time before the flaperon detached itself. Similarly, other parts would also become detached and float with the help of the strong water current, before being washed up on the shores of islands like Reunion."
Flight MH370, which was carrying 239 passengers and crew, vanished on 8 March 2014 while it was on its way to Beijing from Kuala Lumpur. Despite one of the biggest search operations ever seen, no sign of the aircraft was seen until its wing fragments found on Reunion.