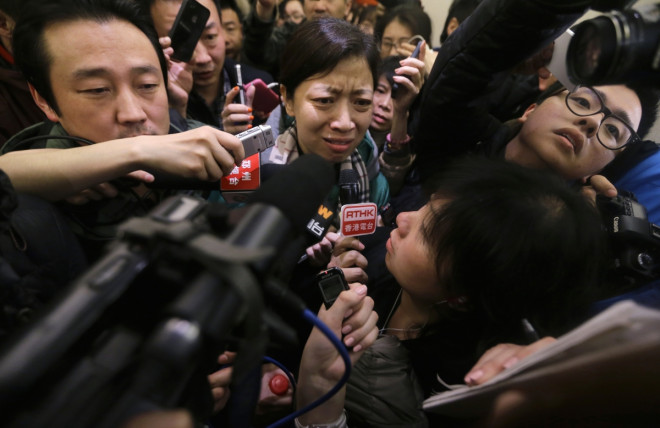 The Vietnamese air force has reported two long oil slicks in the area of ocean south of Vietnam, where Malaysia Airlines' flight MH370 disappeared. According to first reports, each of the slicks was between six and nine miles long.
A huge search has been underway since the Boeing 777-200 vanished from radar overnight while en route from Kuala Lumpur in Malaysia to Beijing, China. The Malaysia Airlines flight was carrying 239 people. The search has been suspended until daylight on Sunday 9 March.
There have been angry scenes at Beijing airport where relatives and friends are still waiting. Local media report that some are unhappy that they have not even been told whether their relatives are on the flight. Around 20 people stormed from a room where they were being held because of their anger at the lack of information.
One of those who stormed out, an unnamed middle-aged man, told reporters: "There's no one from the company here, we can't find a single person. They've just shut us in this room and told us to wait. We want someone to show their face. They haven't even given us the passenger list."
Twitter has gone into a frenzy of speculation as to the causes of the probable crash. Some claim the same aircraft was involved in a taxiing incident at Pudong in 2012. Others claimed some names on a list published by Beijing police have been redacted and are Muslims from the Xinjiang region of China, whose Uighurs were behind the mass stabbing in Kunming recently.
A complete passenger list has now been published, with no names apparently redacted, but even the Chinese state media has criticised Malaysia Airlines for the way it is responding to the crisis.
On Weibo the Xinhua news agency chided the company: "Malaysia Airlines, why did you wait for five hours after losing contact with the aircraft to first announce the news, and why did you only have a news conference after almost 13 hours?"
Meanwhile in Australia relatives and friends of some of those who died described their shock at hearing the news.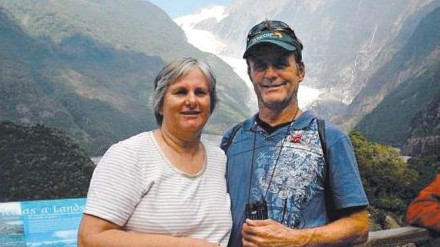 Catherine and Robert Lawton and Rodney and Mary Burrows, all of Brisbane, were holidaying together.
Robert Lawton's brother David said: "Dad phoned this morning and said 'Bobby's plane's missing'. I couldn't believe it. I still can't believe it. We just want to know where it is, where the plane's come down, if there's anything left. They went out for tea with my cousin in Kuala Lumpur and she dropped them off at the train station as they were going to the airport. That's the last she saw of them."