A moment of silence was observed for the six Aids researchers and activists who died on board Malaysia Airlines Flight MH17, at the 20th International Aids Conference (AIDS 2014) that opened in Melbourne, Australia.
On 17 July, the Boeing 777 travelling from Amsterdam to Kuala Lumpur was shot down, killing all 298 passengers and crew members, in eastern Ukraine near the village of Hrabove in the Donetsk region controlled by separatists.
Among the passengers on board were Professor Joep Lange, a former President of the International AIDS Society, and his partner and Amsterdam Institute for Global Health and Development public health official, Jacqueline van Tongeren, and World Health Organization spokesman Glenn Thomas.
"It's a really important time for what we think everyone needs, which is a space to grieve and to respect the six members of our community that died on MH17," conference co-chair and Aids researcher Sharon Lewin said.
The current president of the International AIDS Society, Nobel Prize laureate Françoise Barré-Sinoussi, also dedicated the conference to those who were killed.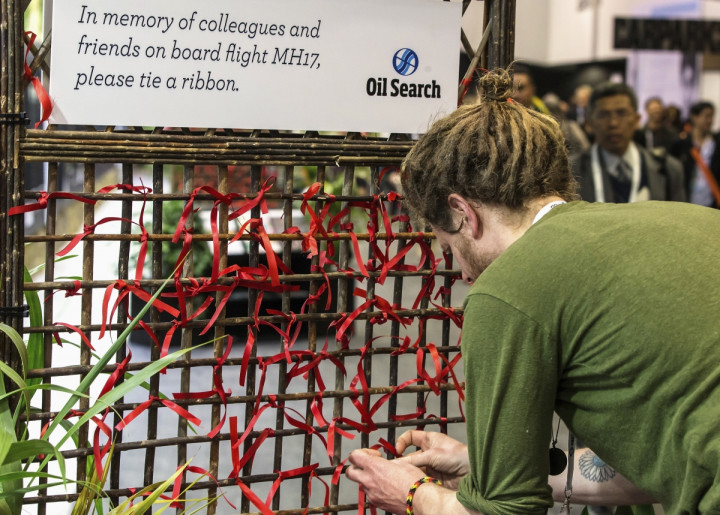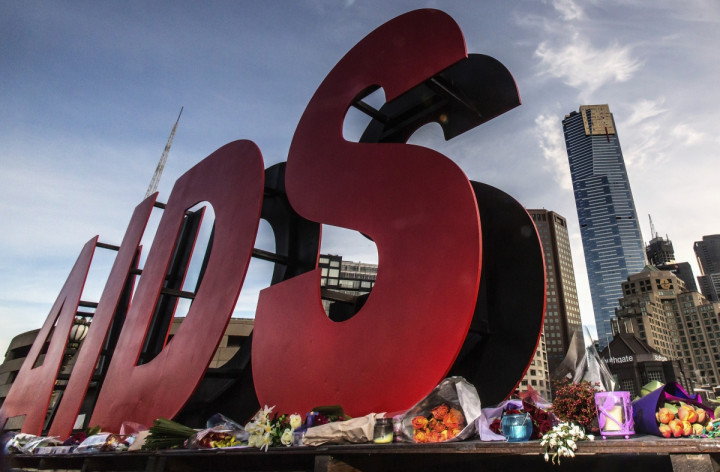 "Let our silence represent our sadness, our anger and our solidarity," Barre-Sinoussi said. "We will remember their legacy and keep them in our hearts."
Approximately 12,000 delegates from 200 countries are reportedly attending the conference to discuss the latest developments in HIV and Aids research.