Malaysia Airlines MH17: Hillary Clinton and John McCain Warn Russia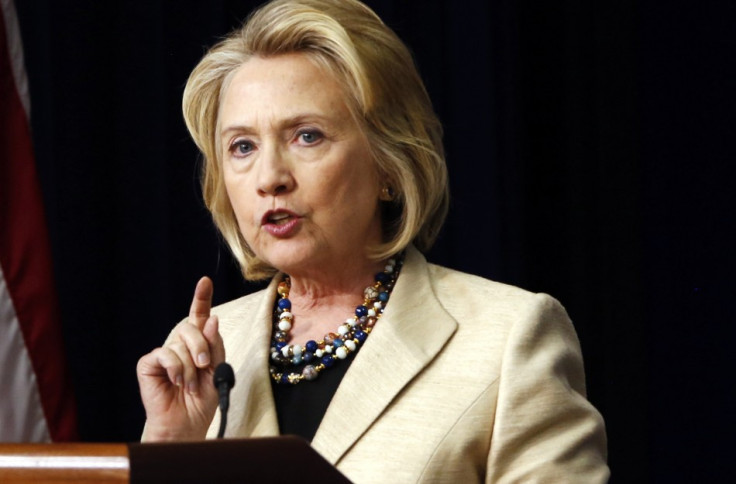 There have been mixed reactions from the White House to the shooting down of Malaysian Airlines Flight MH17 over Ukraine.
While president Barack Obama, Joe Biden and John Kerry chose to temper their statements, Hillary Clinton and John McCain have been loud and clear.
Hillary Clinton, the former US secretary of state, said in a television interview that indications pointed at Russian-backed rebels' hand in the tragedy and called for action to "put Putin on notice that he has gone too far and we are not going to stand idly by".
Senator John McCain said that he was withholding judgment on the Malaysia Airlines crash, but vowed that there would be "hell to pay" if the plane was shot down by the Russian military or separatists.
In an interview with Charlie Rose on the American PBS network, Hillary said: "The questions I'd be asking is, number one, who could have shot it down? Who had the equipment? It's obviously an anti-aircraft missile. Who could have had the expertise to do that? Because commercial airlines are big targets, but by the time they got over that part of Ukraine they should have been high, so it takes some planning [to target such a plane].
She pointed out that the Ukrainian government has been quick to blame it on terrorists (Russian insurgents) and added that there did seem to be some growing awareness that it probably had to be Russian insurgents.
Talking to MSNBC, McCain said that the incident could be part of the greater "pattern" of separatists that have the capability of shooting down a plane. "It has the earmarks of a tragic mistake made by someone who had the capability to just shoot down an aircraft, and we know at least from the last couple of weeks that that could be Russian or separatist Russian capability," he said.
The Arizona senator has been critical of the White House's handling of the situation in Ukraine, accusing president Barack Obama of being weak and failing to adequately support the Ukrainian military and government.
On Wednesday, the US administration increased its sanctions against Russia. In the announcement, Obama said that "Russia has failed to take any of the steps" toward reducing tensions against Ukraine, and said that Putin has not demonstrated a commitment to ending the conflict.
The president, Barack Obama, who spoke to the Russian president, Vladimir Putin, by telephone, referred to the "terrible tragedy" and said efforts were under way to determine whether Americans had been killed. "The world is watching," he said during a speech in Delaware. "The United States will offer whatever assistance we can to determine what happened and why, and as a country our thoughts are with all the families of the passengers wherever they call home."
The White House press office issued a statement that did not directly blame the Russian side in the conflict but said: "While we do not yet have all the facts, we do know that this incident occurred in the context of a crisis in Ukraine that is fuelled by Russian support for the separatists, including through arms, materiel and training."
"This incident only highlights the urgency with which we continue to urge Russia to immediately take concrete steps to de-escalate the situation in Ukraine and to support a sustainable ceasefire and path toward peace that the Ukrainian government has consistently put forward."
© Copyright IBTimes 2023. All rights reserved.