Malaysia Airlines MH370: Black Box Locator and Underwater Drone Enter Search Zone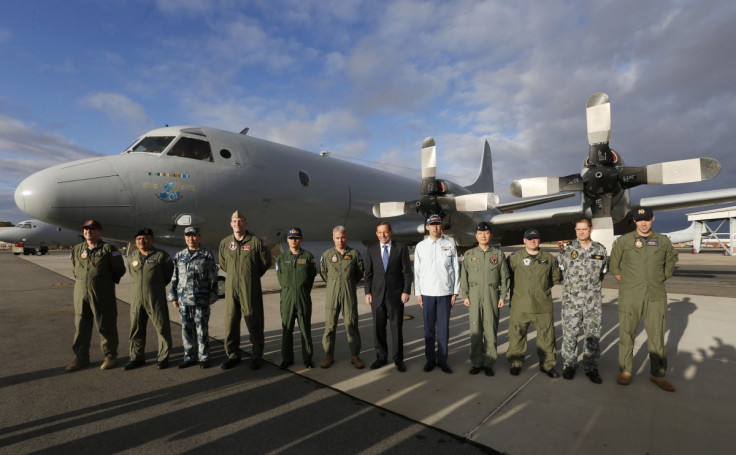 A black box locator and an underwater drone have been attached to the Australian Defence Vessel (ADV) Ocean Shield as the ship begins sailing to the remote southern Indian Ocean in the hunt for the debris of the Malaysia Airlines flight MH370.
As no objects related to the jetliner have been retrieved so far, the US's naval equipment to help locate the flight data recorder will be entering the waters almost clueless as it is critical to find floating debris in order to narrow down the hunt for the black box.
The search operation resumed with several vessels and aircraft combing the stormy section of the Indian Ocean.
As many as 10 aircraft and 10 ships will be involved in the search activities as Australia has discovered new floating objects.
On Sunday, an Australian aircraft spotted several objects in the remote waters west off Perth which has been described as the "most promising leads yet" by authorities.
"For my crew and from our perspective, this was the most visibility we [have] had in the water of any objects ... and gave us the most promising leads. I must stress that we can't confirm the origin of these objects ... the details of these, in association with a GPS buoy have been passed on to our rescue coordination centre," said Flight Lieutenant Russell Adams.
Meanwhile, Australian Prime Minister Tony Abbott has said the search operations will not be called off anytime soon.
Insisting that Australia has the responsibility to lead the search, Abbott said: "This is a major international incident and Australia has the lead responsibility, if you like, for operations inside our search and rescue zone. It's a cost that we think is only reasonable - as the country in whose search and rescue zone the aircraft has come down - it's only reasonable that we should bear this cost."
He told reporters that Australia has not set any time limit on the search. He said "It's an act of international citizenship on Australia's part. At some point, there may need to be a reckoning, some kind of tallying, but nevertheless we are as happy to be as helpful as we can to all of the countries with a stake in this."
© Copyright IBTimes 2023. All rights reserved.