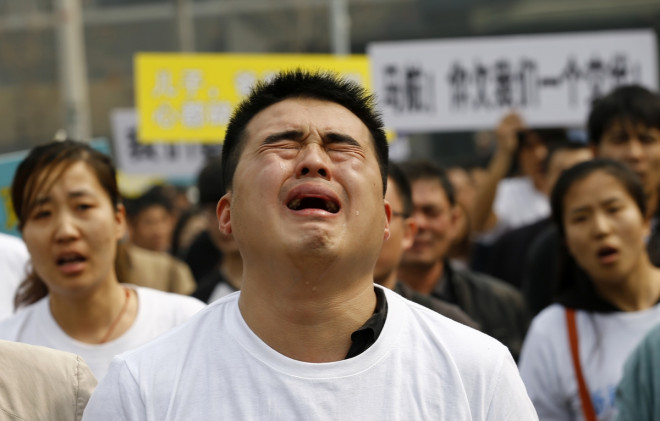 Relatives of the 239 passengers and crew on board missing Malaysia Airlines flight MH370 will be issued with death certificates.
The news opens the door for financial aid for grieving families as well as allowing any potential lawsuits against the airline to commence, as reported by CNN.
Malaysian government officials met distressed relatives at a meeting in Kuala Lumpur on Monday to discuss ways of providing families with financial assistance. Yet some relatives remain hopeful that those on board MH370 could still be alive.
Hamid Ramlan, whose daughter and son-in-law were on board the flight, told CNN that his wife is unable to accept that the plane disappeared. He said: "She still believes that the plane was hijacked and she believes that my daughter is still alive."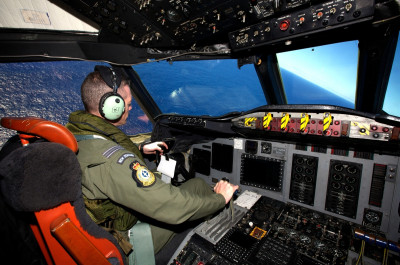 According to the Independent, Hamzah Zainuddin, Malaysia's deputy foreign affairs minister, is heading a committee dedicated to looking after the passengers' families. Declining to elaborate further, he suggested a fund could be set up by the government or Malaysia Airlines.
He stated: "We realise this is an excruciating time for the families of those on board. We understand the desperate need for information on behalf of the families and those watching around the world."
The news comes as a tropical cyclone has caused the air search for the missing Boeing 777 operating over the southern Indian Ocean to be suspended.
While the US submarine drone, Bluefin-21, nears completion of its underwater search without recovering any debris, Australian authorities announced the air search would be temporarily halted due to Cyclone Jack.
"It has been determined that the current weather conditions are resulting in heavy seas and poor visibility, and would make any air search activities ineffective and potentially hazardous," the Joint Agency Co-ordination Centre said in a statement.
Bluefin-21 is scouring the ocean floor using sonar to create a map of potential debris from the missing jet. The autonomous mini-submarine has swept the seabed for over one week, around 4.5km deep and 2,000km north-west of Perth. It is yet to produce any signs of debris, amid concerns that all credible leads will be exhausted within days.
In the largest international search to take place in history, daily air and sea sorties have swept the southern Indian Ocean for any signs of wreckage of the aircraft, which disappeared without a trace on 8 March.
Investigators believe the plane ended its flight in waters around 2,000km from the Australian city of Perth, miles from its intended flight path. By analysing satellite data, officials believe MH370 diverted from its original path and sabotage, hijacking and personal or psychological problems relating to the crew and passengers are all still being investigated.