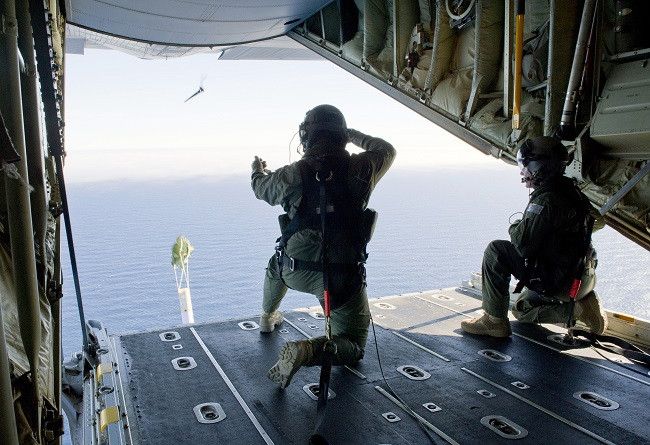 The search for the missing Malaysia Airlines flight MH370 has entered the third week with six Australian aircraft, including two commercial jets, resuming operations in a remote and stormy area of the Indian Ocean.
The chartered commercial aircraft, carrying volunteer observers, have been pressed into service because they can fly for long hours.
The P3 Orion aircraft involved in the search can fly only for about two hours while the ultra range commercial jets can be in the air for up to five hours.
"The Australian Maritime Safety Authority (AMSA) has tasked six aircraft to be involved in today's search for Malaysia Airlines flight MH370. A Royal Australian Air Force (RAAF) P3 Orion departed for the search area at around 9 am (local time). Two ultra long rage commercial jets departed for the search area at around 9.15 am," said a press statement.
It added: "Two merchant vessels are currently in the search area. The Royal Australian Navy HMAS Success is also en route to the search area and is due in the area late this afternoon. Four self locating datum marker buoys (SLDMB) dropped in the search area earlier this week continue to report water movement data back to AMSA."
The search area in the southern Indian Ocean is one of the remotest places on earth with a depth of 14,000 ft. Efforts have now shifted to a visual hunt from radar scans in the hopes of a potential breakthrough.
"Although this search area is much smaller than what we started with, it nonetheless is a big area when you're looking out the window and trying to see something by eye. We may have to do this a few times to be confident about the coverage of this search area," said John Young, general manager of emergency response at the AMSA.