Malaysia: Prime Minister Najib Razak warns Isis threat 'very real'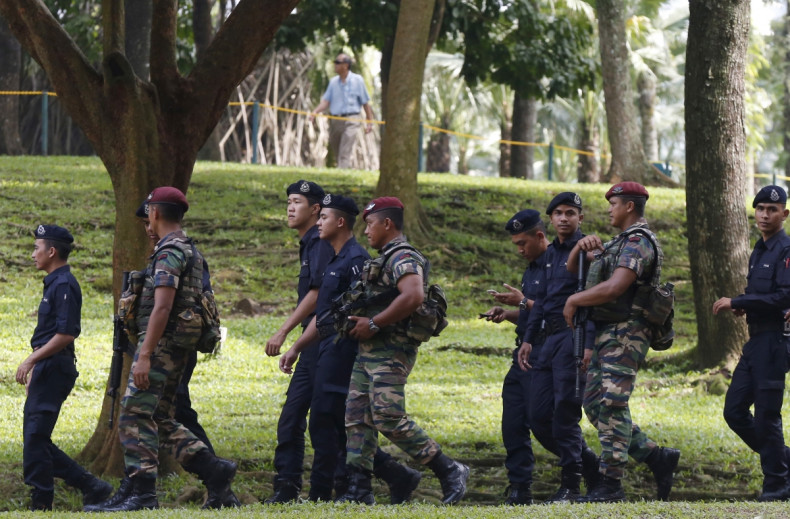 Malaysia Prime Minister Najib Razak has warned that the Islamic State's threat against the country was very real. He said that Malaysia was far from immune from the Isis threat.
On Sunday, 24 January, Malaysia police announced that they had arrested seven members of an Isis or Daesh cell who they believe were planning attacks across the country. The suspected militants were carrying bullets, books on jihad, Isis flags and propaganda videos.
Ten days ago, Malaysia police arrested a suspected militant believed to have been planning a suicide attack in Kuala Lumpur. In addition, three Malaysia trying to enter Syria to join Isis were arrested this month, the prime minister said.
A video from the regional wing of Daesh warned Malaysia of attacks after the country arrested its supporters. Police have said that the video which features operatives from the militant group Katibah Nusantara, were speaking under the Isis logo. What was significant was the fact that this is the first threat from Isis in Malay, the local language.
"This threat is very real and my government takes it very seriously" Najib said at a conference on extremism. "This is a challenge that faces us all around the world. We are far from immune to this danger in Malaysia."
The video featured two Malaysians based in Syria, said Ayob Khan Mydin Pitchay, the director of the police counter-terrorism unit. "They threatened to carry out an attack if police did not stop the arrests and release detainees immediately," Ayob said.
He noted that the video indicated that militants in Malaysia were becoming more organised. "Perhaps they didn't have a direct line with IS before, but now they do, so they can use the IS logo on their videos," he said.
Najib defends Malaysia's laws to tackle terrorism
Earlier, speaking at an international conference on counter-terrorism, Najib defended Malaysia's use of preventive detention laws to tackle terrorism amid strong criticism from civil rights groups. "It is right to talk about striking balance between civil liberties and national security. But, let me tell you this. There are no civil liberties under Daesh, and they are no shield against those who are not set on committing acts of terrorism," he said.
"The best way to uphold civil liberties is to ensure the safety of the nation. I make no apology for taking every step to preserve that safety. Let me repeat that. I will make no apology," he continued.