Malaysia: Concerns over extent of Isis infiltration of police force after 2 officers arrested
Malaysia confirms nightclub grenade attack was country's first Isis terror attack.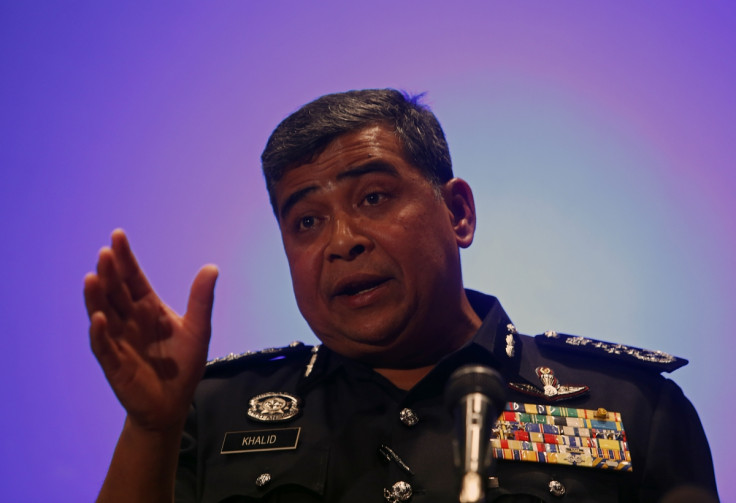 Malaysia's top police chief's admission that two officers were among 15 people arrested over Islamic State-linked activities following the country's first confirmed Isis attack has raised concerns over the extent of the reach of the militant group among its rank-and-file.
Inspector-General of Police Khalid Abu Bakar admitted in a news conference on 4 July that two low-ranking policemen were among 15 people arrested following the 28 June grenade attack at the Movida bar at a mall in Puchong that left eight people wounded.
One of the policeman was from the state of Penang while the other was from Kedah. One of them is suspected of planning similar attacks in Kuala Lumpur and was seeking funds for local Isis cells, Khalid said, the Malay Mail online reported.
The other policeman is suspected of seeking to help an Isis member avoid arrest, Khalid said. He said the police are aware of several Isis cells operating in Malaysia that are receiving "direct instructions from people in Syria."
He said both male and female operators based in Syria are giving instructions to locals via the social media. "So that's why I made monitoring social media the focus this year."
The 15 people arrested, all males, aged between 19 to 52, were nabbed from 28 June to 1 July, following the attack on the nightclub, which has now been confirmed to be an Isis attack. Police believe the 15 have either been planning or received instructions to attack three target groups —senior government leaders, senior police officers and judges — as well as entertainment outlets deemed to be 'unIslamic'.
How extensively has Isis infiltrated the police force?
Meanwhile opposition leader Dr Wan Azizah Wan Ismail said it was troubling to find out that two policemen were involved in the first confirmed Isis attack in the country. She asked whether Khalid was aware of the extent of the global militant organisation's reach among his rank-and-file, Malay Mail online reported.
She also asked the police chief to explain why the police had initially claimed that the nightclub blast was due to an underworld gang fight. "This is extremely worrying as it raises questions as to the preparedness of RMP [Royal Malaysian Police] in facing IS," she said.
Dr Wan Azizah also urged the police to "swiftly apprehend and disable all active IS cells and bring to justice all those involved in extremist militant activities such as IS." The opposition leader also said police needed to "reclassify all attacks involving explosives such as C4, hand grenades and others as being terrorist in nature until proven otherwise."
She also urged the government, Islamic clerics and intellectuals to denounce the Isis attack in Puchong and steer clear of rhetoric that supports not only Isis ideology but other extremist ideologies.
Last month, an Isis propaganda video was released specifically targeting the Malaysian police headquarters at Bukit Aman, but Khalid dismissed it, saying that "this is not the first video of its kind."
© Copyright IBTimes 2023. All rights reserved.