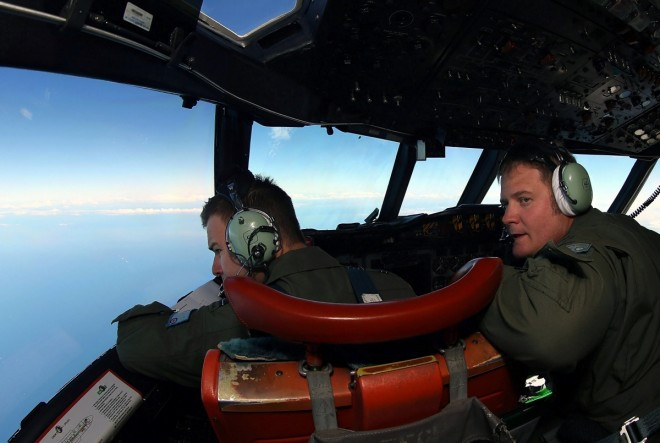 The Malaysia parliament has rejected calls to name the naval officers who detected MH370 on military radar hours after it disappeared on the grounds that it is a "secret".
Bukit Mertajam MP, Steven Sim Chee Keong, asked the Ministry of Defence to state the naval base and the officers who saw the plane re-enter their military airspace when the Beijing-bound plane veered off course on March 8 and then failed to act upon it - as well as name the company that supplied the radar.
He also questioned the lack of a "proper" emergency response procedure followed in the early hours after the plane went missing.
But parliament secretary Datuk Roosme Hamzah, declined to answer the questions as it centred on matters of "secrecy".
"This is an international worldwide crisis. It is no longer a secret. Our failures must be admitted and then amended," Sim told a press conference.
Deputy Defence Minister Datuk Abdul Rahim Bakri previously defended the military for failing to take action when it saw an unidentified flight on its military radar as they had assumed air traffic control in Subang had ordered the plane to turn back.
"It was detected by our radar, but the turn-back was by a non-hostile plane and we thought maybe it was at the directive of the control tower," he said.
Keong is now demanding an official report to be released to show Malaysia's inaction.
"Until today, almost reaching 100 days, there has been no post-mortem report on the standard operating procedure (SOP) which apparently failed to trigger the proper emergency responses when the plane has gone missing.
"We do not need to wait for the black box to start investigating because it is obvious that there was poor response from the ground even after several red alerts showed the lack of SOP or the failure by certain parties to follow SOP.
Lawyer Julian Kok Ping said that the government was using "national security" as an excuse to conceal its weaknesses.
Meanwhile Dutch firm, Fugro Survey, the first private contractor, has been hired to help in the next stage of the search for the missing jet, which is due to start in August. It will start mapping the ocean floor at depths of up to 20,000 feet but the Australian authorities continued to insist the aircraft "will be found along the seventh arc" section of the southern Indian Ocean.