Is Malaysia Safe for Tourists? FCO Issues Travel Advice After Gun Attack on Mabul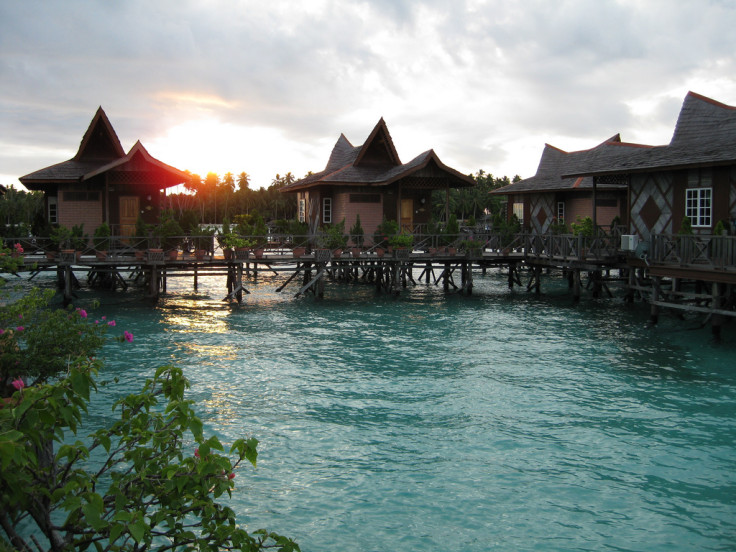 The Foreign and Commonwealth office has warned tourists against all but essential travel to parts of Malaysia following a number of attacks involving people travelling in the area.
Heavily armed gunmen recently killed a policeman and kidnapped another at the Mabul Water Bungalows Resort on the island of Mabul.
Between six and eight masked gunmen opened fire at the Malaysian diving resort – one of the world's top diving sites – and authorities have now launched a major investigation to track down those responsible.
"The group of heavily armed gunmen shot and killed a 32-year-old policeman and kidnapped another personnel member. They escaped in a boat into neighbouring waters. We have launched a security operation to track down the criminals," police official Abdul Rashid told AFP.
Offering advice to tourists, the FCO said: "The Foreign and Commonwealth Office advise against all but essential travel to all islands off the coast of eastern Sabah from Kudat to Tawau, including (but not limited to) Lankayan, Mabul, Pom Pom, Kapalai, Litigan, Sipadan and Mataking.
"There is a general threat from terrorism. Attacks could be indiscriminate, including in places frequented by expatriates and foreign travellers.
"There is a threat to foreigners of kidnapping and criminality on the eastern coast of Sabah and in particular the islands close to the Sulu Archipelago in the southern Philippines."
As well as the recent attack on the Mabul resort, two women were kidnapped in April from the Singamata Reef Resort on Singamata Island, just off the coastal town of Semporna in eastern Sabah.
In November last year, two Taiwanese tourists were attacked in their hotel room in the Sipadan Pom Pom Resort, off the coast of eastern Sabah. The male tourist was killed and his wife was kidnapped.
"You should take great care in the town of Sandakan and along the coastal area south to Tawau," the FCO said. "You should also take great care in areas east of Lahad Datu and around Semporna following the confrontation in March 2013 between insurgents and Malaysian security forces."
Tan Kok Liang, vice-president of the Malaysian Association of Tour and Travel Agents for inbound tourism, said the attacks have affected tourism across Malaysia – a major source of income for the country.
Sabah gets about 3.5m tourists annually. The murder of the policeman was the fourth incident in the area since April.
© Copyright IBTimes 2023. All rights reserved.