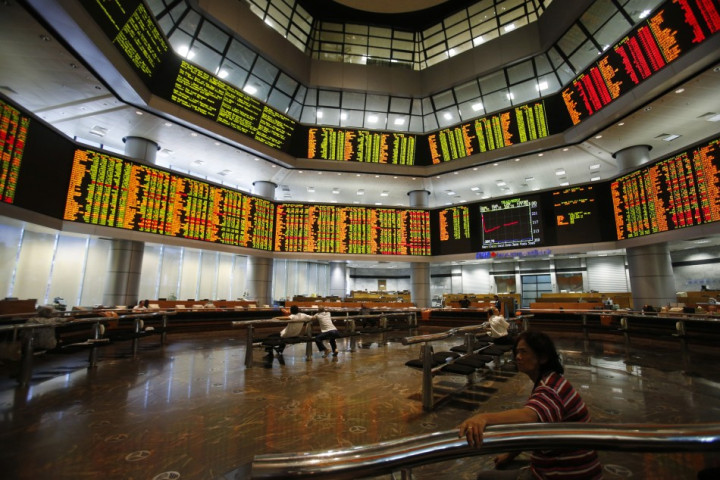 Malaysia's ruling coalition has won the country's tightest-ever general election, ensuring Barisan Nasional retains the power it has held ever since the country became independent from the United Kingdom in 1957.
As one of the fastest-growing economies in the world which enjoys burgeoning business, banking and trade ties with Britain, IBTimes UK takes a look at Malaysia's election and economy in numbers.
Malaysian Parliamentary Results
Malaysians voted on 5 May and Barisan National (BN), which has been in power since independence, emerged as the victor, gaining 133 seats in Parliament versus 89 won by the opposition coalition, Pakatan Rakyat [Fig 1].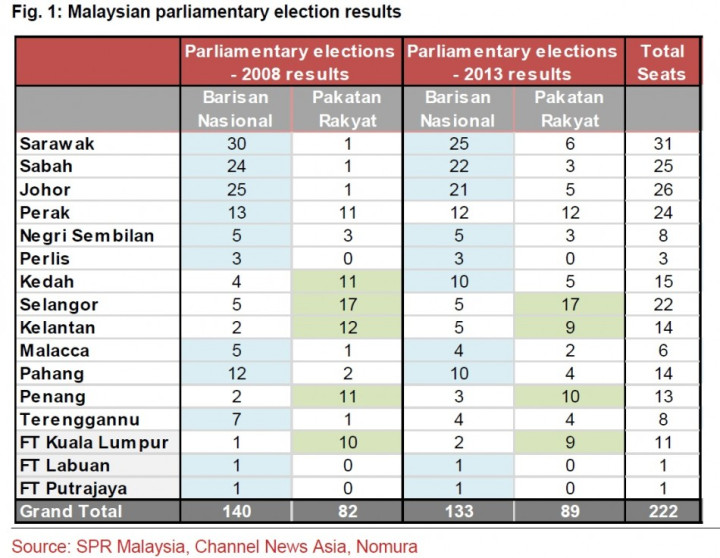 Voting Trend?
BN's share of seats is lower than after the 2008 election. It is also lower that its stated two-thirds target.
There was a record 80% voting turnout.
Retaining Power?
Analysts say the record turnout and BN's underperforming voting target means that this could be a turning point for future elections.
Nomura said in a research note that "the trend of BN's declining share of the national vote continues, which, together with the regional outcomes and initial analysis of ethnic and age-related voting, suggests that the possibility of it losing the next election may be greater still barring significant changes in the party's stance."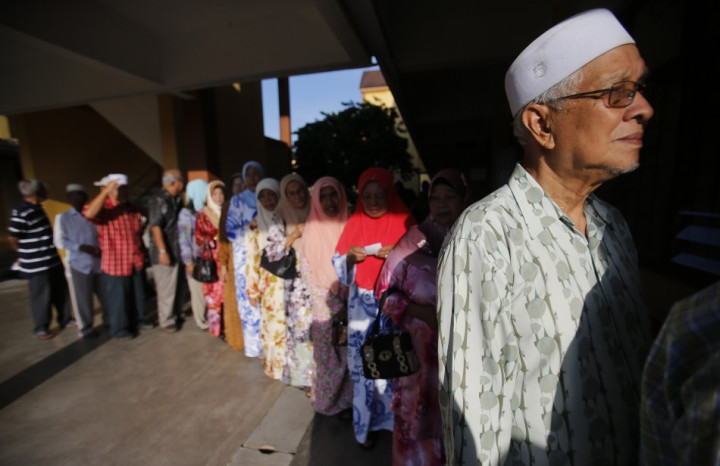 Malaysia's Economy
BN's win is tipped to have a "growth-friendly outcome" and implies some upside risk to some analysts' forecasts for GDP growth.
Analysts' consensus GDP growth rate for Malaysia stands at 4.3% but Nomura warns that the global economy is still weak and commodity prices remain subdued.
Malaysia's Ministry of Finance (MoF) projects a faster rate of 4.5% to 5.5% in 2013 on improving exports and strong domestic demand.
Fiscal Consolidation
Analysts predict that the government will resume fiscal consolidation.
The fiscal deficit target is 4% of GDP to ensure its debt limits are not exceeded.
Monetary Policy
Nomura analysts believe that there will be a 50 basis point rate hike by BN in the second half of 2013 to 3.50%.