A Malaysian suicide bomber, who killed himself in December 2015, ordered his wife to remain in Syria together with his then four-month-old son and unborn child and fight for Isis after his death.
Before strapping explosives on his body and setting them off in the frontline in Raqqa on 29 December 2014, killing 21 Kurdish fighters, Mohd Amirul Ahmad Rahim wrote a letter to his wife, saying that he wanted his children to "remain in Syria to carry on his fight [for Isis]," his father-in-law told Channel News Asia.
"This is Amirul's belief and his cause, fighting for IS. There is nothing we can do about it," the businessman who declined to be identified said. "I believe Amirul's request for his sons to remain in Syria is one of the reasons why my daughter has chosen to remain there," he said.
He however acknowledged that his daughter shared the same belief as his late son-in-law.
The businessman said that if he had known his daughter was going to Syria, he would have tried to stop her. "If he [Amirul] wanted to go to Syria to fight, he didn't need to bring my daughter along with him."
He only found out where they were going when he received a call when they were in Turkey on the way to Syria. "That was it," he said.
Not much is known as to why 26-year-old Amirul left Malaysia for Syria in October 2014. "Amirul had volunteered to become a suicide bomber. No one forced him to do it," he told the TV station.
"According to my daughter, many Malaysians signed up to become a suicide bomber. The queue is very long, he said. She claims that most of the Malaysians still in Syria are mostly women as many of their husbands had died in "battle."
Things calm in Mayadin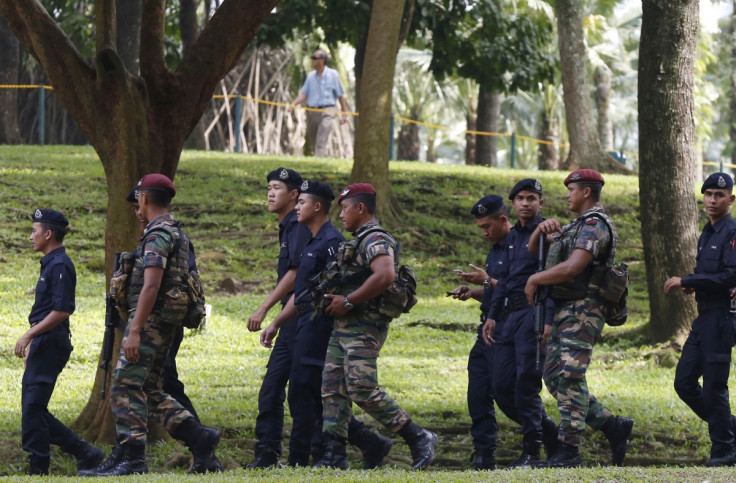 More than a year later, Amirul's wife and two sons, now three and one, are living in Mayadin, an eastern city in Deir ez-Zor, choosing to follow Amirul's last instruction before his death.
His wife, a university graduate from Malaysia, worked as a medical lab technician before going to Raqqa where she underwent training to be an anaesthetist, her father told Channel News Asia.
Her father talks to his daughter monthly through WhatsApp. "She would WhatsApp me and I would call her back immediately to speak to her. The internet connection in Syria is good. My WhatsApp calls to her are very clear," he said.
His daughter has since remarried an Isis member from Egypt. According to her father, his new son-in-law does the accounts for the terror group. "He is not a fighter."
Amirul's wife says that the situation where she lives in is "fine and calm. They have enough to eat, the facilities are fine," her father said.
Daughter happy living in Syria
The businessman has accepted the fact that his daughter will not return home to Malaysia. "I believe she won't be coming home. She told me she is happy living in Syria. I always pray for the best for her and her children. I accept the realities with an open heart."
The father insisted that his grandsons did not attend the Isis school for children where youngsters are trained to become fighters.
When asked by Channel News Asia whether he would like to see his two grandsons, he replied: "Of course. What grandparent wouldn't want to see his grandchildren?"
The two boys are among the 17 children out of a total of 57 Malaysians currently in Syria. A total of 30 Malaysians, including Amirul, have died while fighting for Isis in Syria and Iraq, according to Malaysian police.