Nine Malaysian nationals, who were detained in North Korea over a diplomatic row between the two neighbours following the killing of Kim Jong-nam, returned home to their families on Friday (31 March).
Malaysian authorities secured their release after agreeing to send Kim's body to North Korea as demanded by Pyongyang. There has been speculation that North Korean leader Kim Jong-un ordered the assassination of his estranged half-brother.
Kim Jong-nam's body was reportedly transported to North Korea through Malaysia Airlines flight MH360 to Beijing. Soon after the body's release, the nine Malaysians also left the North Korean capital on a Bombardier Global 6000 business jet operated by the Royal Malaysian Air Force, according to Reuters.
The nine Malaysians were received by Foreign Minister Anifah Anan and their eager family members at the Kuala Lumpur International Airport early on Friday. One of the stranded Malaysians was Mohd Nor Azrin Md Zain, a counselor at the Malaysian embassy in Pyongyang.
He told reporters at the airport that they were not harassed by the North Korean authorities, but were concerned about the travel ban imposed on them.
"We won't deny that when the DPRK government imposed the travel ban which prevented [us] from leaving, we were very concerned especially since we had committed no wrong," he said.
"During that time we were not particularly harassed by DPRK authorities. We were given the assurance that life could go on as normal," he added.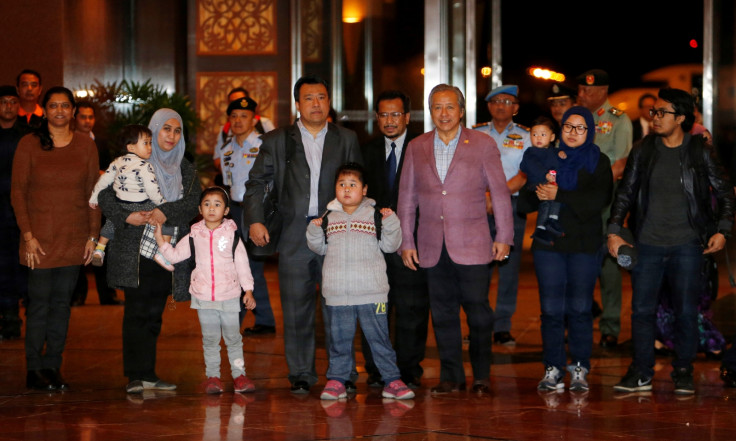 Announcing the release of Kim Jong-nam's body from Malaysia, Prime Minister Najib Razak said in a statement that North Korea's request to hand him over to them was approved "following the completion of the autopsy on the deceased and receipt of a letter from his family requesting the remains be returned to North Korea".
The travel ban was first announced by the communist regime after Malaysian police named several North Korean nationals as suspects in the Kim Jong-nam assassination, including a diplomat who was later expelled. Malaysia's refusal to return the body also irked Pyongyang, which did not confirm that the deceased was the half-brother of their leader.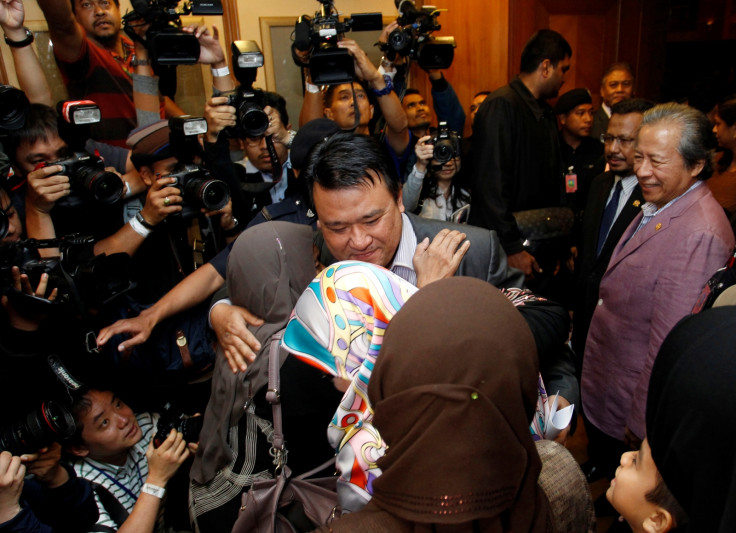 They referred to him as Kim Chol – the name mentioned on the deceased's passport.
However, Malaysia later confirmed that they matched DNA samples from Kim Jong-nam's son with the person killed at the Kuala Lumpur airport last month and found the deceased was indeed the exiled North Korean.
Two women – an Indonesian and a Vietnamese – have been charged in the murder case for allegedly smearing a highly toxic chemical, called VX nerve agent, on Kim Jong-nam's face leading to his death.