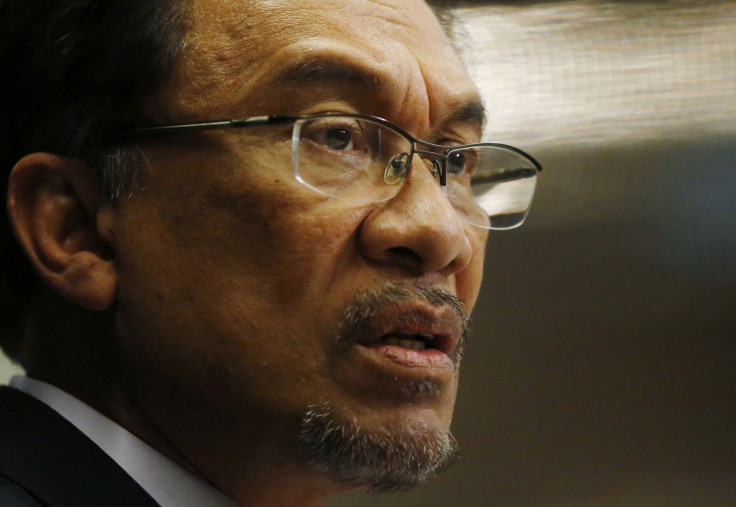 Malaysia's highest court has upheld the conviction of opposition leader Anwar Ibrahim on sodomy charges.
The federal court's verdict formally ends Anwar's options to appeal further.
"It is beyond reasonable doubt that PW1 (Saiful) was sodomised by the appellant (Anwar). The appeal against the conviction is dismissed," said chief justice Arifin Zakaria while reading the judgment.
"Based on the above findings, we agree with the Court of Appeal judges. We hold no merit in the appellant's unsubstantiated claims of political conspiracy," the judge said.
Anwar met his family members including his daughter outside the court building holding back tears amid high-running emotions.
"Remember what I told you, you must go to school," a trembling Anwar told his grandson.
The latest verdict has brought one of the high-profile political cases in Malaysia showcasing a seven-year drama to an end.
The Human Rights Watch (HRW) has condemned the latest ruling calling it vendetta politics.
"Najib's government has persisted in its politically motivated prosecution of opposition leader Anwar Ibrahim at the expense of democratic freedoms and the rights to non-discrimination and privacy for all Malaysians," said the HRW's deputy Asia director Phil Robertson.
"Allowing this travesty of justice to stand will further undermine respect for rights and democracy in Malaysia."
Anwar, 67, was found guilty of sodomising his former male aide in 2008. He was given a five-year prison sentence last year which also bars him from contesting the elections in 2018.