Hollywood actress Amanda Seyfried has given birth to her first child. The 31-year-old Mamma Mia star and her husband, actor Thomas Sadoski, 40, are celebrating the arrival of a baby girl, a spokeswoman confirmed.
They have yet to reveal the name of their new child.
While many news outlets are reporting that Amanda and her husband first met last year when they starred in the film The Last Word, they appeared together in Broadway play, The Way We Get By, back in 2015.
Either way, the couple could not have looked more in love as they posed alongside each other at the flick's US premiere in Hollywood on 1 March, with Amanda's growing baby bump on proud display.
The cute couple announced their engagement in September before sharing two months later that they were expecting their first child together.
Thomas confessed during an appearance on The Late Late Show With James Corden earlier this month that he and Amanda had married in secret.
He explained: "We eloped. We just took off into the country with an officiant and just the two of us, and we did our thing."
Speaking about the prospect of becoming parents, Amanda told E! News: "I'm ready to go. I'm ready to meet the kid!"
Her other half added: "I'm terrified but I couldn't be more excited. She gets the singing. I do the diaper changing."
Thomas was previously married to Kimberly Hope. The Newsroom star and casting director dated for eight years before tying the knot in 2007. They filed for divorce in 2015.
Meanwhile, Amanda has had a string of famous exes including Josh Hartnett, James Franco, Ryan Phillippe and Alexander Skarsgård.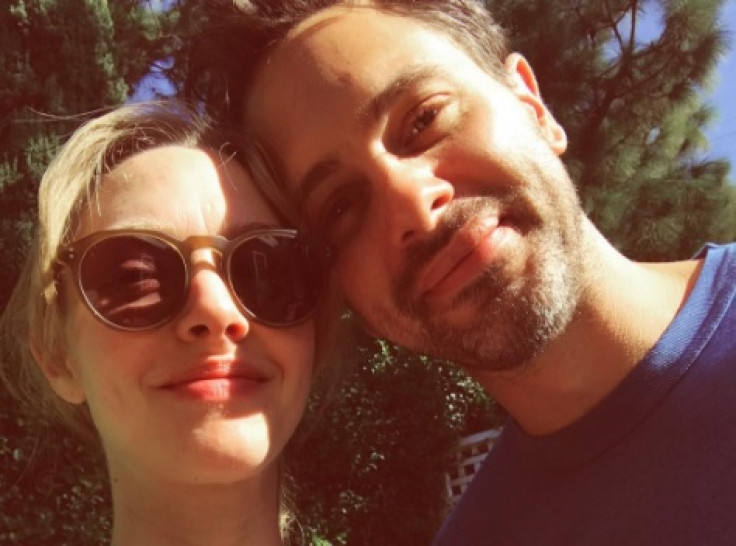 Opening up about her desire to become a mother in 2015, she told Marie Claire UK: "I keep feeling like my eggs are dying off. I need to get on it… I want a child. Badly.
"I want to be a mother, badly. That's what I feel. I've been feeling it for like, two years. I'm not ready but nobody's ready. It changes everything… so how you can ever be ready for that?"
Congratulations to the new parents.