Man accidently drops his iPhone in a frozen lake, finds it over a year later in working condition
The man said he lost his iPhone during an ice fishing trip with friends back in March 2015.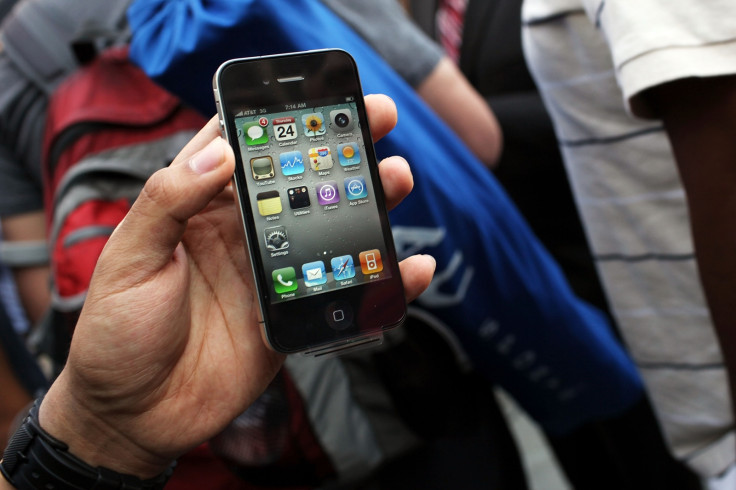 A man in Pennsylvania was reunited with his lost iPhone 4 that was found in working condition after spending over a year at the bottom of a frozen lake. Michael Guntrum from Knox, Pennsylvania told BuzzFeed that he lost his beloved iPhone during an ice fishing trip with friends at Kyle Lake back in March 2015.
"We were having negative 25-degree weather, so me and two buddies with ice fishing," Guntrum told BuzzFeed News. "We were sitting in our portable shanty, and I got a bite on my rod. I laid the phone on my lap, and it slipped off.
"Instead of landing flat in the snow, it hit its edge and rolled into the hole. I caught the fish - it was a blue gill - but it wasn't worth it."
In a Facebook post published on 8 March 2015, he wrote, "Long story short. Ice fishing, + hole in ice = iPhone at bottom of lake."
In September last year, however, Kyle Lake was completely drained due to structural issues and restoration work.
Last month, mechanical engineer Daniel Kalgren happened to find Guntrum's iPhone under about 6 inches of mud and clay while treasure hunting with his metal detector in the empty lake basin. After taking the iPhone 4 home, Kalgren said he cleaned it and put it in rice to dry "just out of curiosity to see if it would still work." After two days, the device actually happened to turn on after he plugged it in, allowing him to retrieve the owner's number.
"I had just been talking about that lake early that day," Guntrum said when Kalgren contacted him about his lost phone. "He sent me a picture and asked, 'Does this look familiar?' and I recognized the screensaver."
Kalgren, who noted that Guntrum's iPhone was in an OtterBox iPhone 4 case, said that he wasn't sure if his own iPhone 6s would survive at the bottom of an icy lake through an entire winter, but would "like to think it would." He also said that as an Apple fan and this incident "adds to reasons why I only buy Apple devices."
"It never ceases to amaze us, all the incredible iPhone survival stories our customers have shared with us," an Apple spokesperson told BuzzFeed, noting that this isn't the first surprising report the Cupertino company has gotten from its customers.
Guntrum said he plans on repairing the recovered iPhone and possibly give it to his mom who needs a smartphone.
© Copyright IBTimes 2023. All rights reserved.