A Texas man who claimed his cheerleader girlfriend died from "rough sex" has been charged with murder and sexual assault. Staff at Seton Edgar B Davis Hospital raised the alarm after Mark Howerton, 22, brought in Cayley Mandadi on 29 October last year.
According to the arrest warrant obtained by the San Antonio Express-News, the 19-year-old was unresponsive, completely nude from the waist down and was bleeding between her legs. She also had bruising on her neck and thigh.
The couple had got into an argument after running into her ex-boyfriend at a music festival there called Mala Luna.
After they left the event, Howerton claims they stopped outside a gas station near San Antonio on their way to Houston for some "make-up sex".
He claimed that the Trinity University, San Antonio, student later fell unconscious after their aggressive love making session, but detectives and medical experts said her injuries were more consistent with "physical and violent sexual assault".
An autopsy determined the cause of death to be blunt force face and head trauma. On 31 October Mandadi's life support was switched off and she was pronounced dead after doctors confirmed she had no brain activity.
Court documents reveal Howerton had a violent history, with Mandadi's friends describing a pattern of alleged abuse during their four-week romance. In one report her sorority sister, Ariana Conway, recalled asking Mandadi about bruises on her legs and she later admitted that Howerton had caused the injuries.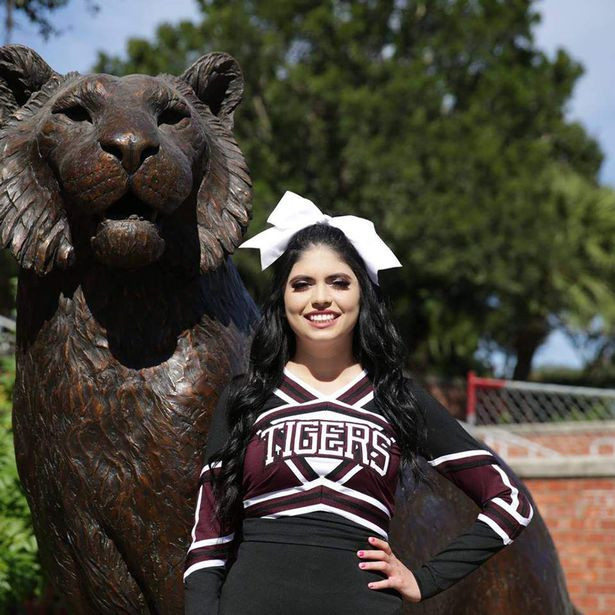 Her ex-boyfriend and friends also relayed an incident before her death in which Howerton allegedly slammed her head into the passenger window of his car. He allegedly also wrecked her dorm room in September last year.
Howerton turned himself in on Wednesday (28 February) and has been charged with murder, aggregated sexual assault and criminal mischief.
His lawyer, John T Hunter, said his client is confident he will be vindicated in court. "Mr Howerton maintains his innocence, and we ask the public to honour the presumption of his innocence," he said. "He turned himself in because that's what a responsible citizen does if there's a warrant out for his arrest."