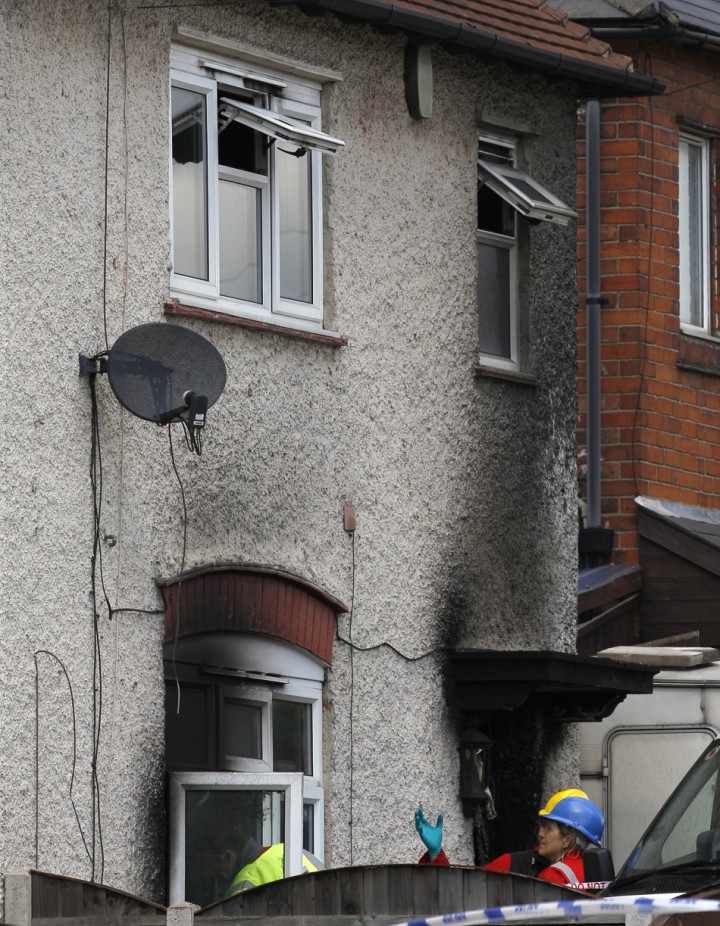 A 45-year-old man has been arrested over the Derby house fire in which six children were killed.
The parents of the children, Mick and Mairead Philpott, have already appeared in court charged with their murder.
The latest arrest follows two days after Nottingham Crown Court set a date 14 January for the trail of Mick and Mairead Philpott, 55 and 31.
Jade Philpott, 10, and her brothers John, nine, Jack, eight, Jesse, six, five-year-old Jayden all died in the fire at their home. The eldest, Duwayne, 13, died three days later in hospital.
Derbyshire Police confirmed petrol was used to start the fire at the house on in Victory Road in Allenton, Derby, on 11 May.
The funerals for the six children are due to take place on 22 June at St Mary's Catholic Church.
Church officials confirmed that the parents of the children will not be attending the service.
The Prison Service has not confirmed if the Philpotts applied for leave to attend the funeral but said a risk assessment would be carried out if an application was made.
A spokeswoman said: "We do not comment on the movements of individual prisoners.
"Prisoners can apply for escorted visits to attend the funeral of a close relative, but it will always be subject to a strict risk assessment."
The cost of the funeral, believed to be around £14,000, was raised with donations to the DJ Trust, set up by the Derby community following the tragedy.