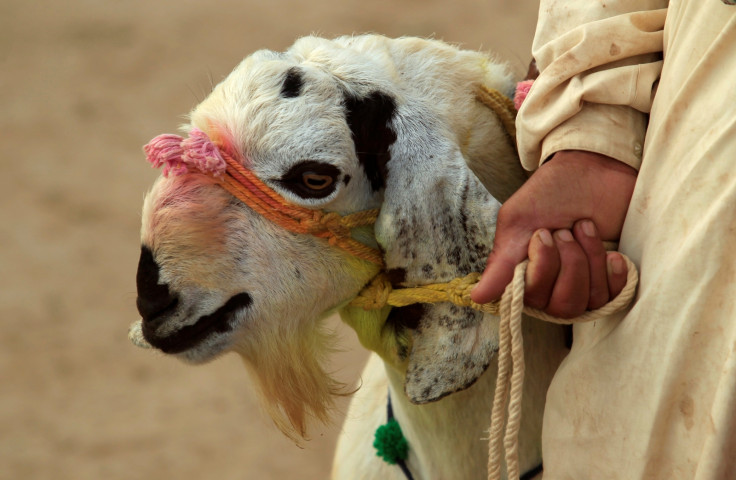 In what could be described as a case of human cruelty and blatant violation of animal rights, a 28-year-old man was arrested by authorities in the US state of Georgia after a video of him grabbing a goat's horns while force-feeding the animal cocaine and whiskey went viral.
Sergio Palomares-Guzman was charged with aggravated cruelty to animals, according to the Gwinnett County Sheriff's Office.
In the video, which was shot in poor light on 2 January, a group of men can be heard speaking to one another in Spanish, Daily Mail reported.
While one man can be seen giving the goat cocaine Palomares-Guzman was captured holding a goat's horns. He then forced open the goat's mouth as a second man poured whiskey in its mouth, FOX news reported.
Deputies were able to track Palomares-Guzman down after he shared the video on social media.
According to KHQ-TV, Palomares-Guzman lived and worked at a ranch as a horse trainer. The trainer was arrested and was taken to jail and placed on an ICE detainer.
Police believe that the other two men in the video live in North Carolina and one of them allegedly did no harm to the goat, the Daily Mail reported.
The goat was treated at the Gwinnett Animal Shelter by a vet who said that the animal was healthy.
According to the owner of the ranch in Grayson, Georgia, he was unaware of the incident until the deputies approached him on Thursday (15 February).
Palomares-Guzman is being held without bond at the Gwinnett County Detention Center and the goat has been adopted by new owners after a short search for a new home, the Week reported.