Man charged with murder of Jordan Thomas in Sheffield car shooting
Asif Yousaf remanded in custody following fatal shooting of Thomas last Sunday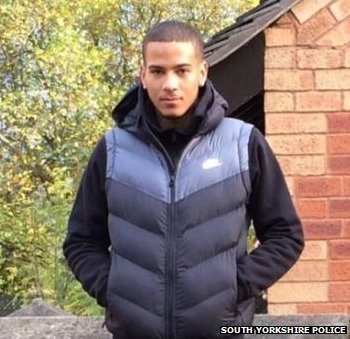 Jordan Thomas died after the double shooting in Sheffield city centre
Handout
A man has been charged with murder after Jordan Thomas was fatally shot in Sheffield.
Asif Yousaf, 32, has been charged with the murder of Jordan Thomas, 22, and with the attempted murder of a 27-year-old after a city centre shooting last Sunday.
The unnamed 27-year-old has been released from hospital.
Thomas was in the passenger seat of a Ford Mondeo which was stopped at traffic lights when he was shot at 10.15pm last Sunday.
Detectives said they believed that he may have been the victim of a targeted attack.
A 25-year-old also arrested on Christmas Day in relation to the shooting has been released on bail pending further inquiries.
In a statement, Thomas' family described the attack as "an act of cowardice" and appealed for anyone with information to come forward.
"Jordan was such a likeable, caring, loving individual with a larger-than-life personality who really did brighten up any room he entered," they said.
"He truly was full of life, with his cheeky grin and quick wit, he was a charmer, anyone lucky enough to have met Jordan will attest to this and those that have met him truly did love him."
A statement released by South Yorkshire Police said: "Jordan, from the Waterthorpe area of Sheffield, was a passenger in a silver Ford Mondeo, when the car was shot at while stationary on Derek Dooley Way.
"He was taken to hospital but died a short time later. A post-mortem examination revealed he died from gunshot injuries."
Yousaf has been remanded in custody and will appear before magistrates on Monday.