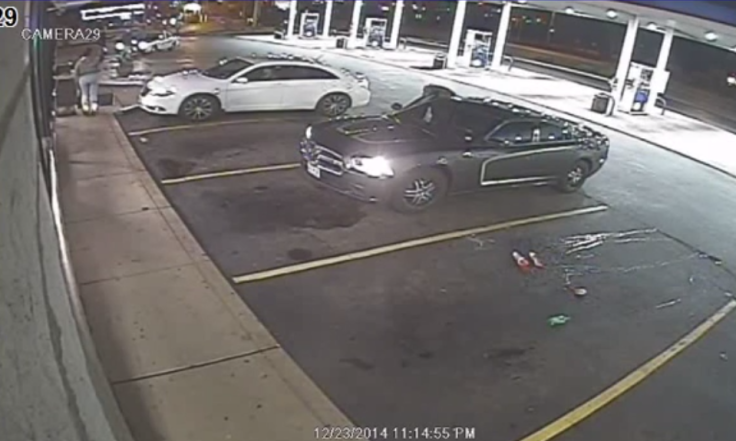 St Louis police have released CCTV footage which apparently shows black teenager Antonio Martin holding a gun moments before he was shot and killed by a police officer.
The incident took place in Berkeley and sparked outrage, with dozens of people taking to the streets to protest against the shooting.
"At approximately 11:15 PM on December 23, 2014, a police officer with the City of Berkeley was conducting a routine business check at the Mobile Gas Station when he observed two male subjects on the side of the building," said the police statement.
"The Berkeley Police Officer exited his vehicle and approached the subjects when one of the men pulled a handgun and pointed it at the officer. Fearing for his life, the Berkeley Officer fired several shots, striking the subject, fatally wounding him."
Martin was already known to local authorities as he had a record for assault and firearms offences, police chief Jon Belmar told the Guardian newspaper.
During a press conference, Belmar sent condolences to the Martin family and said that the officer who killed Martin had six years' experience on the force.
He said that the suspect raised a weapon, at which point he was shot three times by the officer.