A man in Sydney was charged with committing an act of terror and attempted murder on Sunday (11 September), which the police said was inspired by Islamic State (Isis).
Twenty two-year-old Ihsas Khan allegedly stabbed a 59-year-old Wayne Greehalg several times at a park in the southwest Sydney suburb of Minto on Saturday. The police added that Khan tried to attack the police officials who arrived at the scene and made statements that led them to believe that he was inspired by IS (Daesh).
New South Wales Police Deputy Commissioner Catherine Burn said at a press conference, "We know this person has strong extremist beliefs inspired by ISIS. The victim had injuries to his body and hands and remains in hospital in a serious condition."
Khan appeared at a local court on Sunday and was denied bail. Burn elaborated, "We will be alleging before court that this was an act inspired by ISIS, it was a deliberate act, it resulted in a person receiving extremely serious injuries. We will allege that he was going to attack the officers also."
She said that the assailant was known to police and added: "He was not connected though, as far as we know, with any known terrorist group or any of our known terrorist persons of interest." She further said, "This is the new face of terrorism. This is the new face of what we have to deal with.
"There is an individual who, known to police for some matters, decides or for whatever reason, becomes inspired to act; they are able to get some basic capability and act."
ABC quoted witnesses as saying that the victim ran to a nearby salon to escape the attacker. The salon owner's husband told ABC that his wife's actions helped save Greehalg, as another man in the neighbourhood also came to help. "She's seen that he's been knifed, she saw the blood pouring out of him, and seen that the fella's not far behind him ... but she's had the sense to lock the door."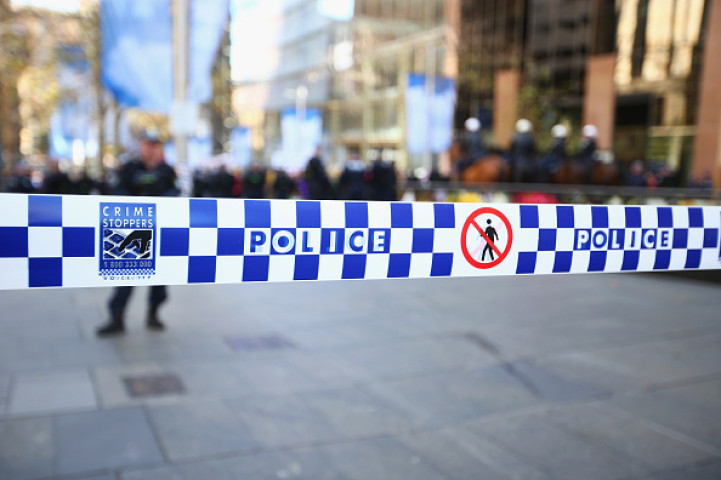 A large knife was confiscated by the police from the scene and sent for forensic examination. Attorney General George Brandis, while speaking to the press in Brisbane thanked police officers and the public who helped the victim at the scene. He said, "It may very well be but for the bravery of those citizens, who intervened, the victim's life would have been lost. They are an inspiration to us all, they acted heroically and we should all be in their debt."