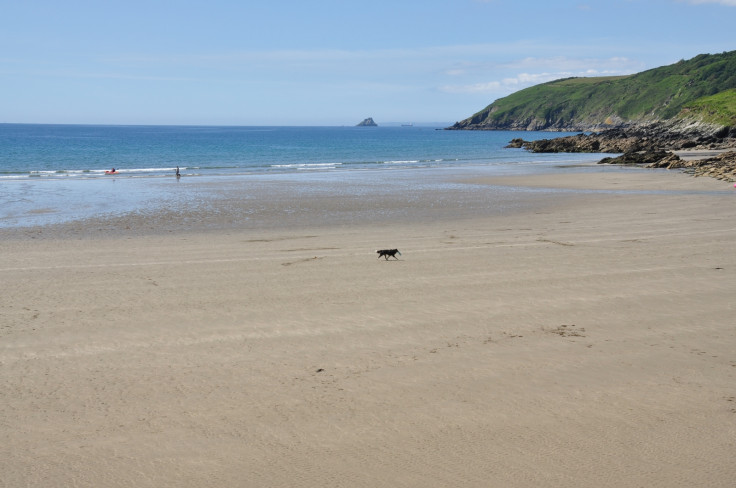 A man has died, and a 12-year-old girl has been injured, in a scuba diving accident off the coast of Cornwall. Emergency services were called at about 5.10pm on Tuesday (30 August) after the pair were pulled out of the sea by members of the public near the hamlet of East Portholland, near St Austell in Cornwall.
An air ambulance and coastguard helicopter were scrambled but the 45-year-old man was declared dead at the scene.
The girl, who was holidaying with the man, was taken to Derriford Hospital near Plymouth, but her condition not thought to be serious.
Devon and Cornwall Police said it was in the process of informing next of kin, and were investigating the circumstances of the incident.
Superintendent Ian Drummond Smith said: "The family involved were from outside the area and are believed to have been holidaying in Cornwall.
"This appears to be a tragic scuba diving accident, and our thoughts are with the man's relatives and friends at this time."
The death is just the latest fatality to hit the UK's seasides this summer as people flock to beaches to enjoy the warm weather.
On Tuesday, a 17-year-old boy died after being pulled from the mouth of the River Wear in Sunderland following a search and rescue operation. Northumbria Police said the teenager had got into difficulties after heading out in a dinghy with three other 17-year-olds and leaving the boat to go for a swim.
Five young men also died at Camber Sands in East Sussex last week, while a father and his two-year-old daughter both lost their lives after being swept off rocks at Newquay in Cornwall earlier in the month.