UAE 'sends message' by sacking state workers after random visit reveals empty desks
Sheikh Mohammed Bin Rashid al-Maktoum angered after spot check reveals workers did not show up.
United Arab Emirates vice president Sheikh Mohammed Bin Rashid al-Maktoum has shown he is no one's fool after sacking nine government staff members who failed to show up to work when he sprang a surprise visit to their offices. The prime minister and Emir of Dubai was left furious when he paid a random visit to the Land Department and Department of Economic Development only to find empty desks, hibernating Apple iMacs and full water bottles.
In a video posted on Instagram, the 67-year-old, who was been the head of the Dubai government since 2006, is seen arriving at the office on Sunday morning, a working day in the UAE, wandering past empty chairs before thumbing through a worker's notebook.
Unimpressed with what he saw, Sheikh Mohammed reportedly forced nine workers into retirement in what Mona Al Marri, director general of the Dubai Media Office, said: "He [Sheikh Mohammed] certainly wanted to send a message. Timeliness starts at the top and we won't go after the employees when their bosses aren't there."
They were members of Dubai Municipality's executive management, including directors and assistant director-generals in departments such as legal affairs and planning, UAE state controlled news agency WAM reported.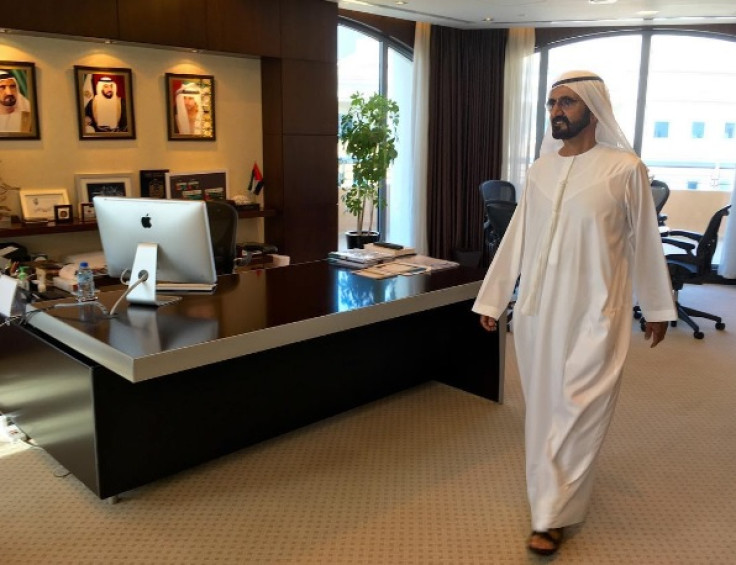 The move comes weeks after the more than 340 teachers from state schools in Abu Dhabi were sacked. Abu Dhabi Education Council, the schools regulator, said 272 teachers lost their jobs because their skills no longer fitted the curriculum. They were "made redundant due to changes in the school curriculum as per the New School Model", the body said. "They were no longer required to teach in their areas of speciality."
© Copyright IBTimes 2023. All rights reserved.