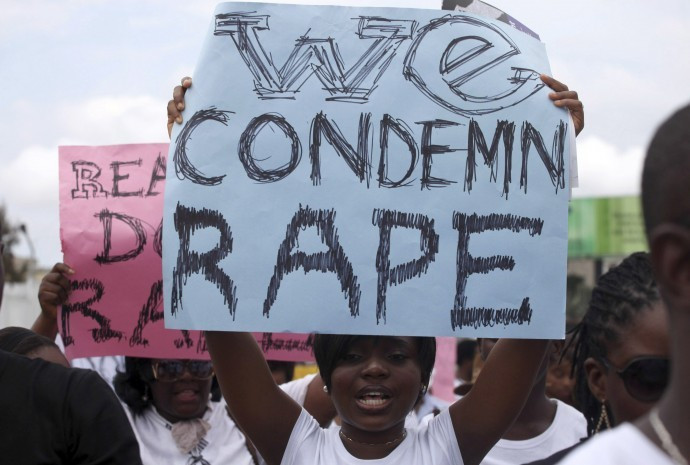 A man from Gorham in New Hampshire has pleaded guilty to multiple charges, including aggravated felonious sexual assault, in connection with the kidnapping of a teenage girl in 2013. The accused told the court he realised that people wanted answers from him, but "I don't have the words at this moment".
Nathaniel Kibby, 35, reportedly abducted the 14-year-old girl at gunpoint in Conway on 9 October 2013 while she was heading home from school. He repeatedly raped and tortured her for nine months and now faces up to 90 years in prison for the 185 charges levied against him.
The victim, now 17, was present in the courtroom with her family during the trial on Thursday at Belknap County Superior Court. Narrating the victim's ordeal, Jane Young, associate attorney general, said the girl accepted a ride home from Kibby, who instead of dropping her off at a place she requested, pulled out a handgun and took her away to his house in Gorham. He repeatedly shocked her with a taser on the way home.
During the nine months of captivity, Kibby reportedly tortured the girl by making her wear a shock collar, diapers and a tube in her mouth for water and also forced her to have sleeping pills, marijuana and alcohol.
The girl returned home on 20 July 2014, and eight days later Kibby was arrested. The court was told that throughout the captivity, the victim was sexually assaulted by Kibby at his Gorham home and in an outside storage container.
Judge Larry Smukler reportedly halted Young's narrative several times because it was too graphic, New Hampshire Union Leader reported. The girl, who has forgiven her tormentor, was abducted just three days before her 15th birthday.
Young told the court the state recommends sending Kibby to a correctional facility outside of New Hampshire, which the victim and her mother also agree to.