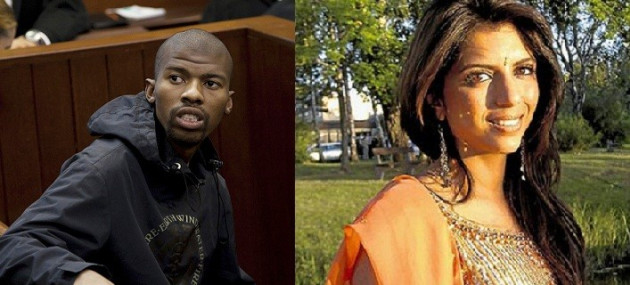 A South African man has been found guilty of the murder of Anni Dewani during her honeymoon in Cape Town in 2010.
Xolile Mngeni, 25, was found guilty of the murder of the 28-year-old newlywed as well as robbery, but Judge Robert Henney aquitted him of kidnapping.
Prosecutors say Mngeni was hired to kill the Swedish woman on Novemember 2010 by her British husband Shrien Dewani and make it look like a carjacking.
The defendant's lawyers claimed surgery he had in June 2011 to remove a brain tumour has left him suffering seizures and struggling to remembering things.
However Judge Robert Henny told the High Court in Cape Town: "I'm satisfied that the accused has committed the crime of murder."
Mngeni is the third man to be sentenced for the murder of Dewani after his alleged accomplice Mziwamadoda Qwabe was sentenced to 25 years in jail after pleading guilty to the killing.
Zola Tongo, the taxi driver who police believe plotted the killing on Shrien Dewani's behalf, pleaded guilty to the charges against him and received an 18-year prison sentence after agreeing a plea-bargain.
Prosecutors say the three men were each paid 15,000 rand (£1,066) for the killing. Both Tongo and Qwabe have said Mr Dewani wanted it to look like he wasn't involved his wife's murder in Cape Town's impoverished Gugulethu township.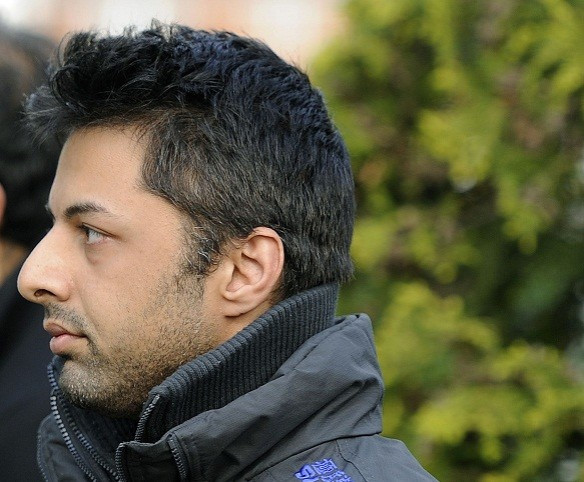 Mr Dewani denies any involvement in his wife's killing and is fighting extradition from England to South Africa. In March, a UK High Court declared it would be "unjust and oppressive" to send him back to South Africa as his mental condition had worsened since his initial arrest there.
Mr Dewani's lawyer told the court in a hearing on 31 July that he needed at least a year to recover from depression and post-traumatic stress disorder before he would be able to return to South Africa.
Mr Dewani faces charges of murder, conspiracy to commit murder, robbery with aggravating circumstances and obstructing the administration of justice.