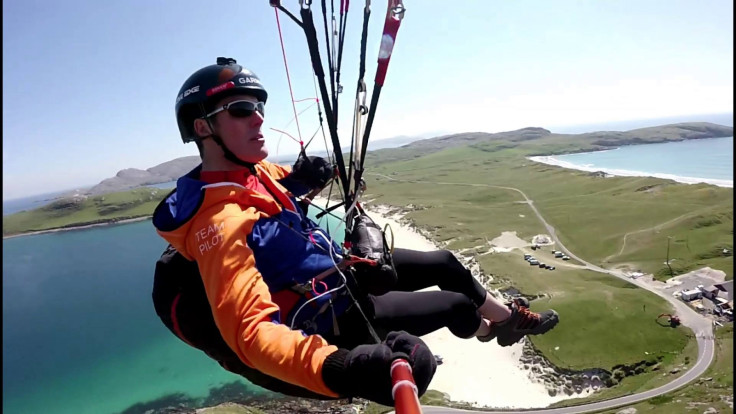 Police in Mongolia have arrested a 31-year-old man, previously given a suspended sentence for theft, over the murder of British paraglider Steve Nash who was allegedly killed for his wallet and passport.
The Mongolian national, who has been identified only by his first initial "T" was found in possession of £300 ($400) in local currency and a UK passport which appears to have belonged to Nash, the Associated Press reported.
An experienced paraglider, Steve Nash had been travelling for the second time in the east Asian nation with his friend Gareth Aston.
Police spokesman Baatarkhuu Buyant said 53-year-old Nash was stabbed in the chest and left fighting for his life on the remote Mongolian plains. He later died from blood loss and his body was found on 1 September in Arkhangai Province in central Mongolia. The suspect, "T", had previously been given a suspended sentence in 2016 for stealing, police revealed.
The extreme sports magazine Cross Country reported Nash and Ashton had been hiking and paragliding through the Mongolian mountains from Uliastai to Tsetserleg. They planned to traverse the Khangai Nuruu mountain range in central Mongolia, a feat they had attempted 10 years earlier but had been forced to abandon.
The pair were being followed by their friends and family in the UK via satellite tracking technology.
"[Steve's wife] and I were first concerned when it was seen that Steve's Spot tracklog was not updating and there was no end-of-day 'OK' message. The last track-point showed him stopped in the middle of a valley," Steve's friend Malcolm Grace explained.
"Some hours later we got the devastating news from Gareth that Steve had been killed and robbed. His passport and his money were missing. Everything else was still there, including his paraglider — packed in his backpack," he added.
Crime in sparsely populated Mongolia is relatively low but similar incidents have been on the rise following an economic downturn.