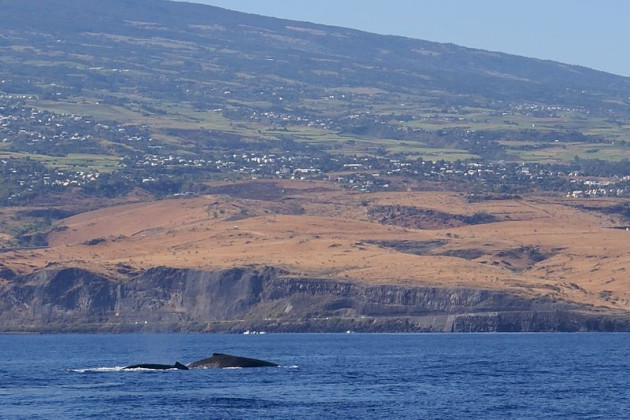 A French man on his honeymoon has been killed in a shark attack in the Indian Ocean while surfing off the island of Reunion.
The 36-year-old was in the water off the beach of Brisants de Saint-Gilles on the west of the French island.
According to reports, the shark charged at the man twice. A nearby swimmer raised the alarm after seeing blood in the water.
Lifeguards entered the water to rescue the victim but he had lost a great deal of blood and was in cardiac and respiratory arrest. He was brought back to the beach but was pronounced dead at the scene.
The man had suffered a bite to the arm and thigh. His wife was on the beach when the attack took place and she is being treated for shock.
Reports suggest the couple were from Morteau in eastern France
It is the first shark attack of the year on the island, which is located off the east coast of Africa. However, three people have been killed by sharks in its waters in the last two years.
The number of shark attacks around Reunion has led to authorities to implement a number of measures to protect swimmers. Great WHite sharks and Bull sharks range the waters around the island, which is 200km south west of Mauritius.
They have started several studies to better understand the behaviour of the animals and have deployed people near beaches or on boats to watch over swimmers and surfers.