A man in Stoke-on-Trent has been sentenced to 10 and a half years in prison after pleading guilty to a brutal and sustained attack on a man he said had abused his sister. 31-year-old Christopher Stevens pleaded guilty last February to grievous bodily harm with intent.
Staffordshire Police said they were called by the ambulance service to reports of a man sustaining serious injuries on 18 February 2017. The 36-year-old man was discovered with injuries to his face and body and taken to Royal Stoke University Hospital in a critical condition.
The court heard that Stevens' assaulted the man on Warwick Street, punching and kicking him in the face multiple times. Stevens then returned and continued assaulting the man, then left again and once again returned to punch and kick him in the face once more as he was being helped away.
The man was so severely injured that he was placed in an induced coma when he arrived at hopsital and did not regain consciousness until 4 March 2017. He suffered facial fractures, a bleed on the brain, live and spleen lacerations, fractured ribs and internal bleeding, authorities said.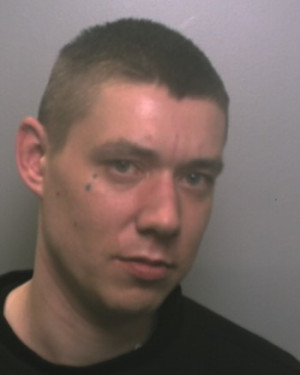 The victim had previously had a relationship with Stevens' sister and Stevens told the court that the man had kicked his sister in the face and said "I am going to do him in when I see him".
"This was a horrific, sustained assault and resulted in terrible injuries," Detective Inspector Tim Boulton said. "This sentence reflects the severity of the assault and we're glad that Christopher Stevens is now behind bars."
The Stoke Sentinal reported that the man had kicked Stevens' sister two years prior to the assault and that Steven's had previous convictions for violent attacks. The paper reported that Stevens was also handed four and a half years on license and noted that after the attack, the victim had been described as "looking like the elephant man."