Man 'scalped' by masked attackers with machete in front of wife at Paris restaurant
Two hooded men, armed with machete and sword, attacked 36-year-old Sri Lankan man at Indian restaurant.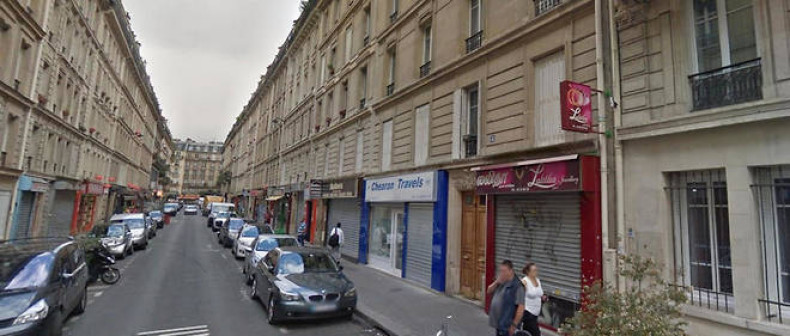 A man was "scalped" by attackers with a machete as he ate dinner with his wife in a Paris restaurant.
Diners were shocked when two hooded men burst into an Indian restaurant on Rue Cali in the capital's tenth arrondissement on Monday (5 march) at 8.30pm.
The men, armed with a machete and a sword, set about an unnamed 36-year-old Sri Lankan man who was dining with his wife, before fleeing.
"He was scalped and had his arm and wrist slashed," says a source close to the case, according to French weekly news magazine Le Point.
The victim received several wounds to his head, elbow and wrist, and was rushed to a nearby hospital where his condition is described as critical.
The violent nature of the crime could be part of a settling of scores in the Sri Lankan community, said Le Point. A police investigation of the attack is underway.
Last week, reports emerged that two Indian diamond dealers on their way back from a failed deal in the tenth arrondissement were attacked with tear gas at a Paris Metro station and robbed of a briefcase filled with precious jewels worth around €300,000.
The dealers were caught up in the Hollywood-style heist as they were about to pass through the turnstiles at Cadet Metro station in Paris.
But the businessmen were attacked by two robbers who sprayed them with tear gas, and after a brief struggle made off with the case full of precious gems.
The attack took place on Monday (26 February) at 4pm in the afternoon. Police are working on the notion that the attackers were well-informed about the movements of the two dealers.